Ida Badal and Nik Gelormino: 3 and 4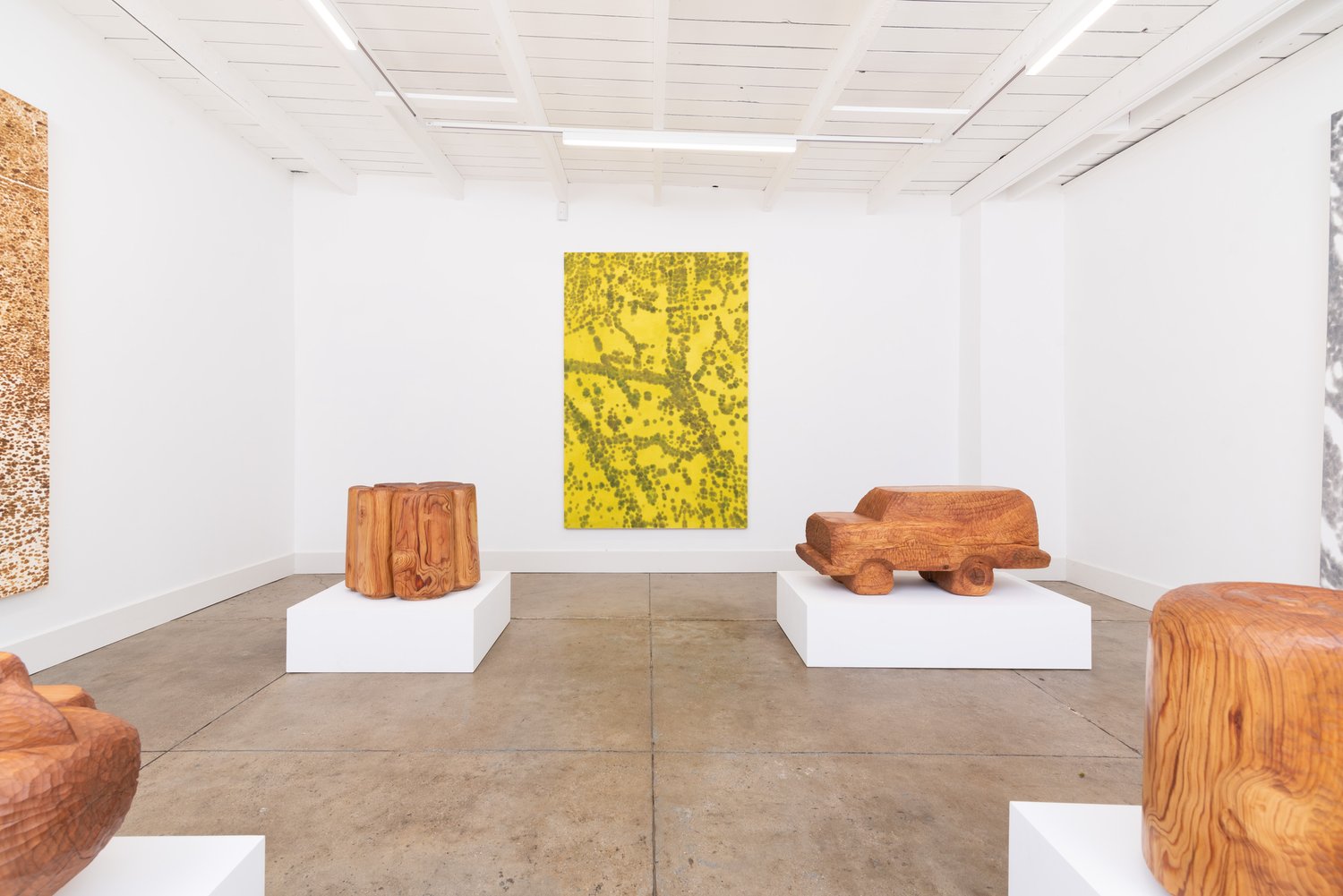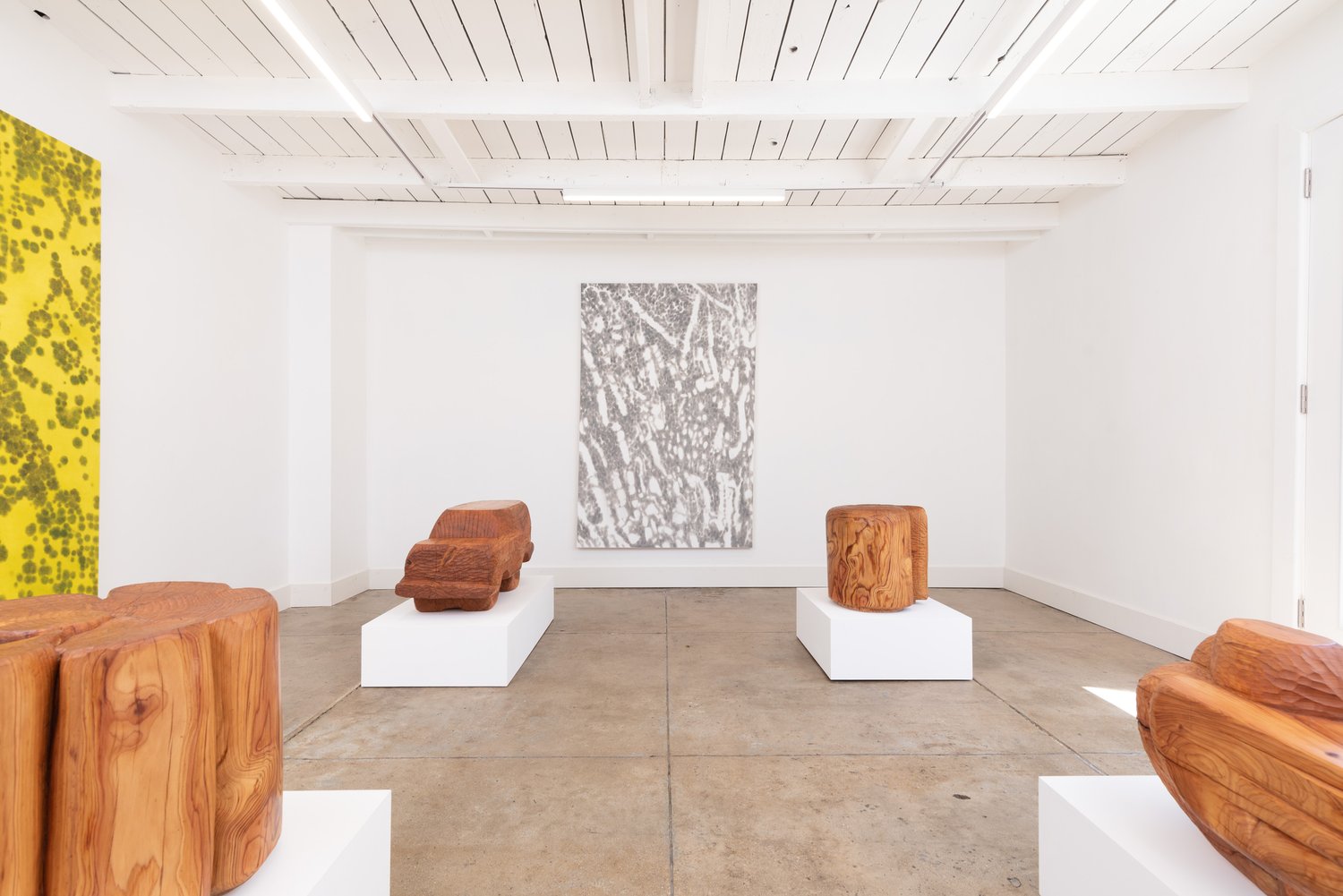 12.26 West is pleased to present Ida Badal and Nik Gelormino: 3 and 4. Reflecting on motifs found in the natural world, Badal and Gelormino offer us three and four works, respectively.

Considering landscape, specifically with attention to perception and time, both Badal and Gelormino draw from forms found in nature. Through psychological shifts in perspective, scale, and material, there is a collective emphasis on the passing of time as shown through repetition and texture.

Badal's paintings remove the horizontal line within a landscape, urging the viewer to witness the earth through the perspective of pattern and symbols. Her paintings meticulously blur proximity and orientation, obscuring both space and time. Wavering between the recognizable and the microscopic, Badal refers to cycles of growth and expanses in nature, forming a psychological space that constantly turns in on itself.

Gelormino's sculptures are carved from wood that is local to Los Angeles — selecting trees that have died due to drought, disease, or development. Working closely with the grain and shapes found in the wood, his motifs evoke imagery of the landscape - flowAers, shells, and birds. Through these forms and patterns, Gelormino plays with scale, light and shadow across the hand-carved surfaces and cultivates a connection to nature through touch.

Ida Badal (b. 1989, White Plains, NY) lives and works in Los Angeles, CA. She received her BFA from Cooper Union, New York in 2013. She recently had a solo presentation with 12.26 at NADA Miami in 2021. Recent exhibitions include One Trick Pony, Los Angeles; Ex Ovo, Dallas; MASCOT, Los Angeles; and Rockaway Artist Alliance, New York, NY.

Nik Gelormino (b. 1986, San Francisco) lives and works in Los Angeles. He received his BFA from Cooper Union, New York in 2008. Nik has been featured in numerous group shows including Office Baroque, Belgium; Night Gallery, Los Angeles; Bel Ami, Los Angeles; Arturo Bandini, Los Angeles; and Jan Kaps Gallery, Cologne.