Claire Colette: Open Channel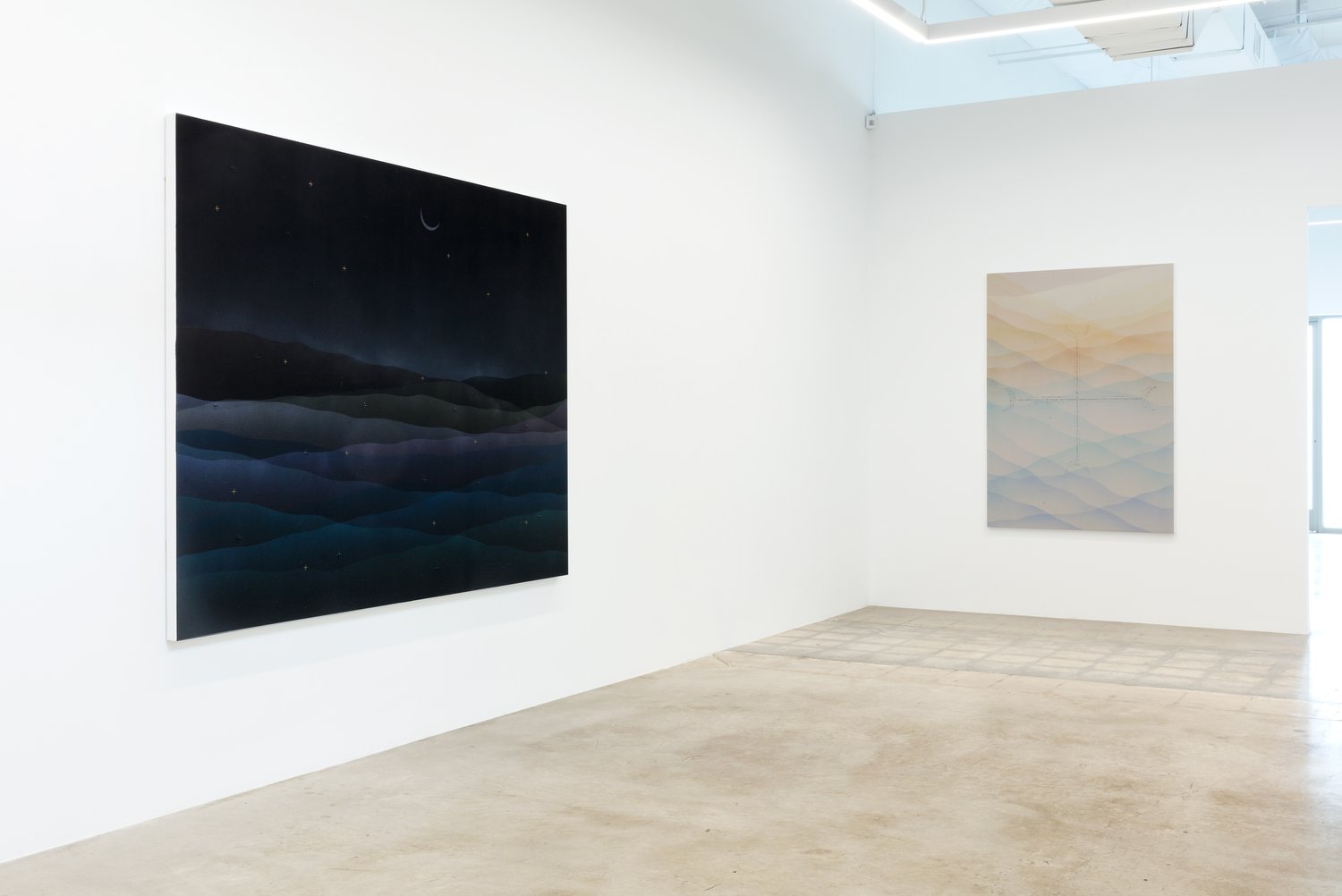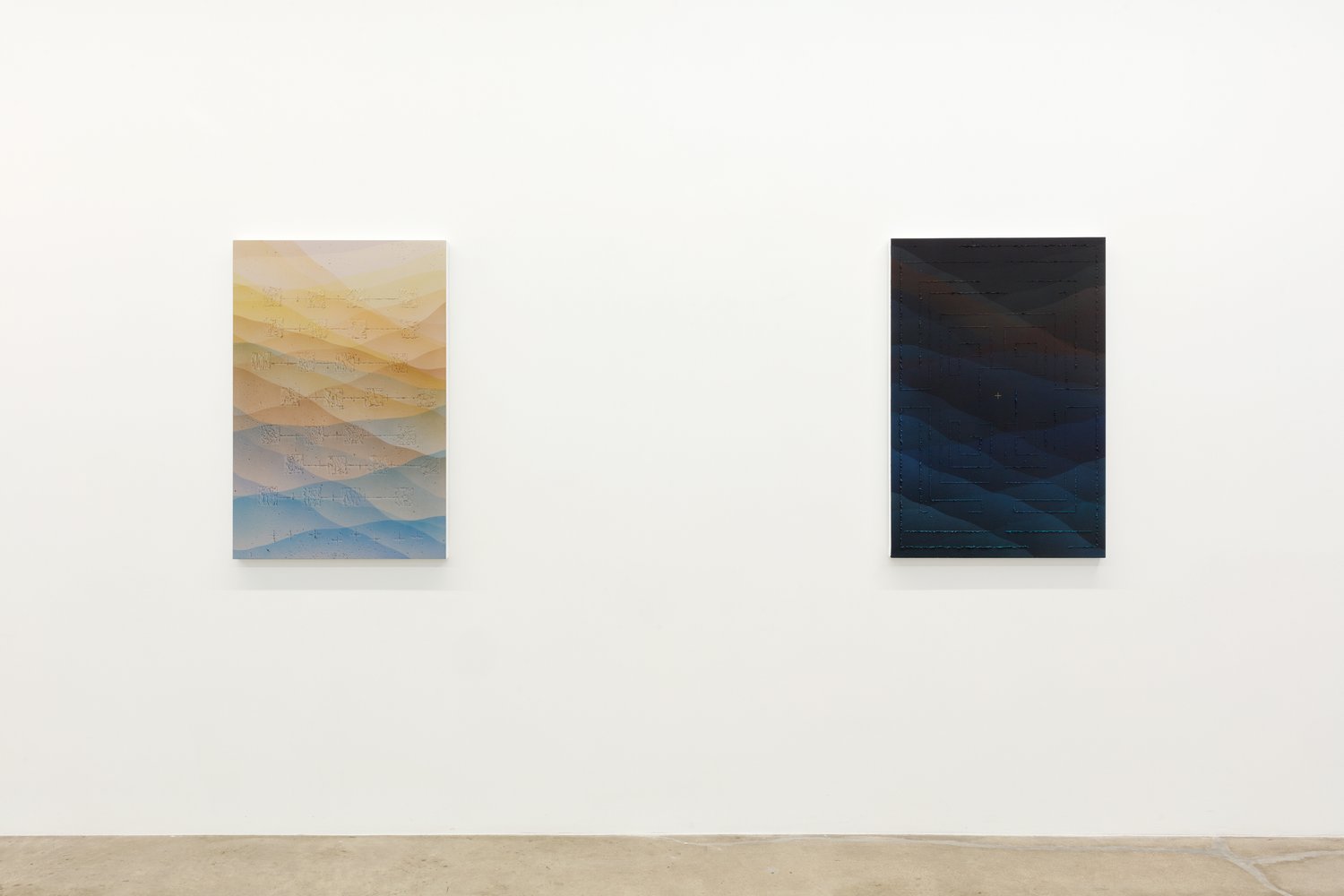 12.26 is pleased to present Open Channel, five new works by the artist Claire Colette. At once deeply expressive and highly-technical, Colette utilizes a refined geometric language that is both ritualistic and reflective of human beings' innate biological urge to communicate. Colette's paintings are meditations on the power of symbols and semiotics. Using her own visual language consisting of half moons, crosses and labyrinths, she evokes possibility, safety and mystery. Through her use of a limited color palette, the viewer is transported either at dawn or in the dead of night to a landscape of vast rolling hills. As we peer in, we are confronted by her symbology that stands between the viewer and the landscape, it is within this tension that she unlocks portals to hidden places.

Open channel specifically refers to the flow of liquid within a conduit with a free surface, known as a channel, as it relates to time and space. With this in mind, Colette creates paintings that act as a conduit or a transmission for information. Each painting serves as a vessel of the free flowing exchange of information or a channel for spirits and feeling. Within, is a powerful means of spiritual unfoldment and conscious transformation.

Claire Colette (b. 1980, Reims, France) participated in artist residencies at School of Visual Arts, New York and Southern Exposure, San Francisco prior to receiving her MFA from Mills College, Oakland, CA in 2013. Most recently, her work has been featured in solo and two-person presentations at Harper's, Los Angeles and New York (2021 and 2020); Ochi Gallery, Ketchum, ID (2020); Ochi Projects, Los Angeles (2018); Johansson Projects, Oakland (2017); and Hunter Shaw Fine Art, Los Angeles (2017). Her work is included in the collection of the de Young Museum, San Francisco. Colette currently lives and works in Los Angeles.