Eve Fowler: Just Seated Beside the Meaning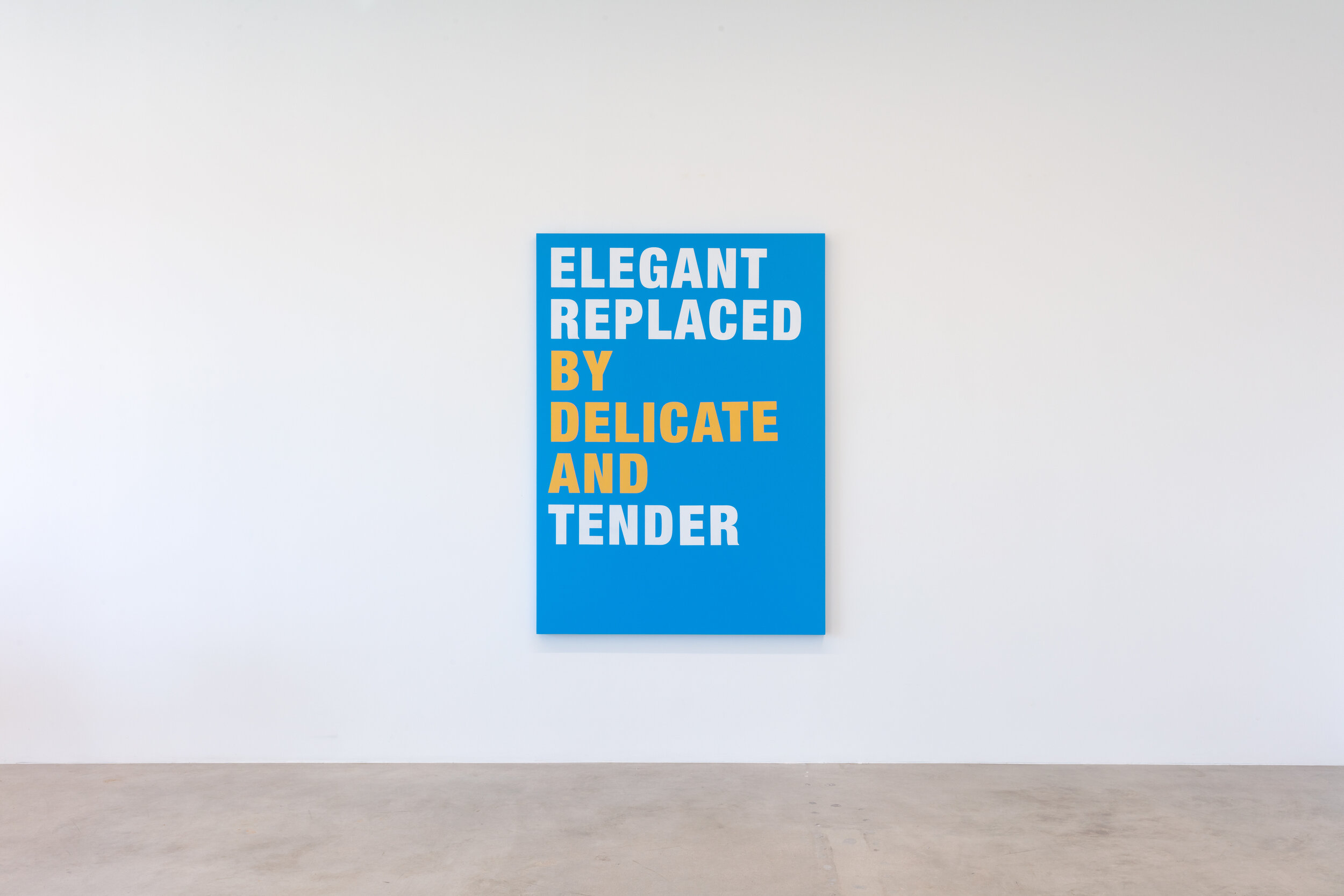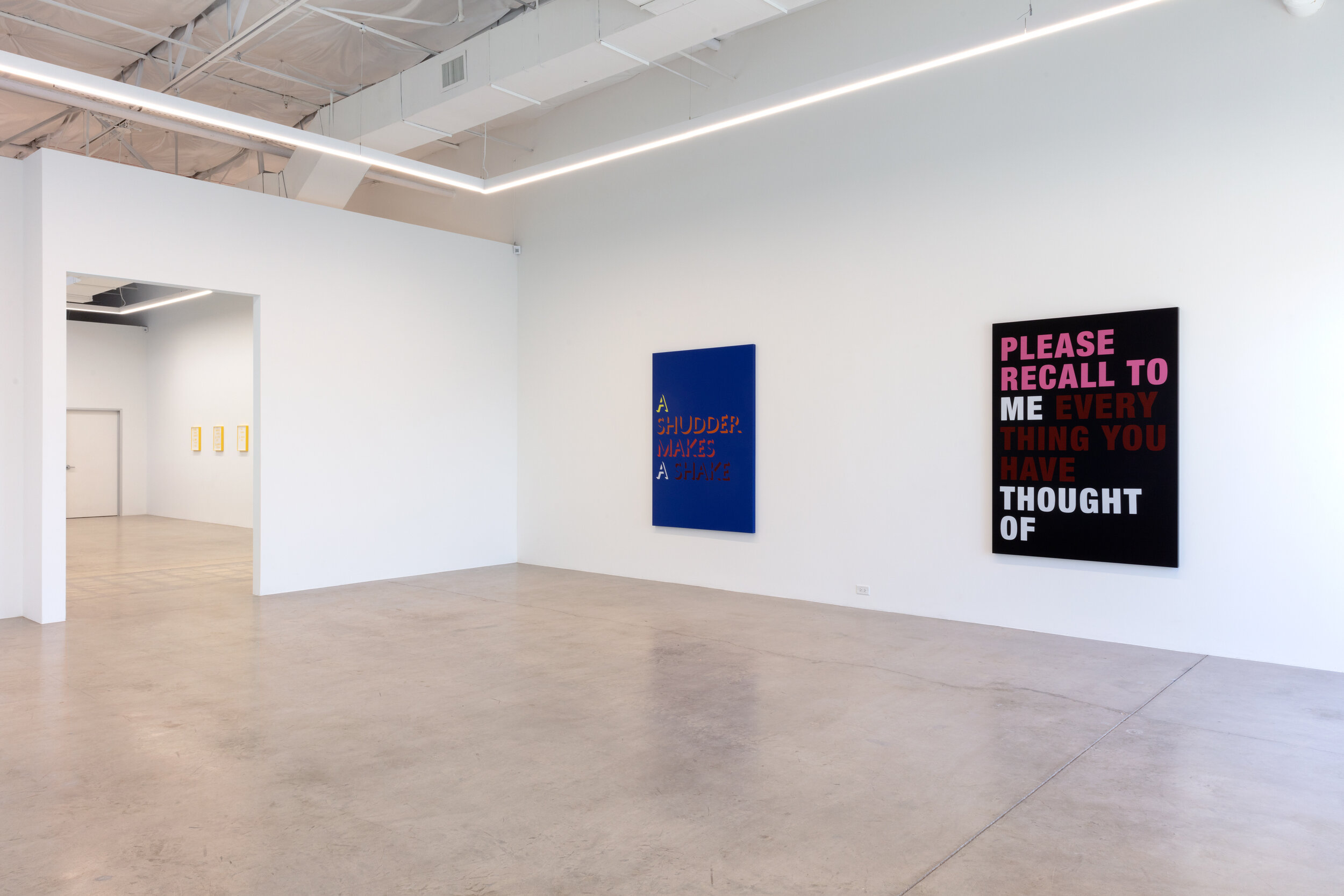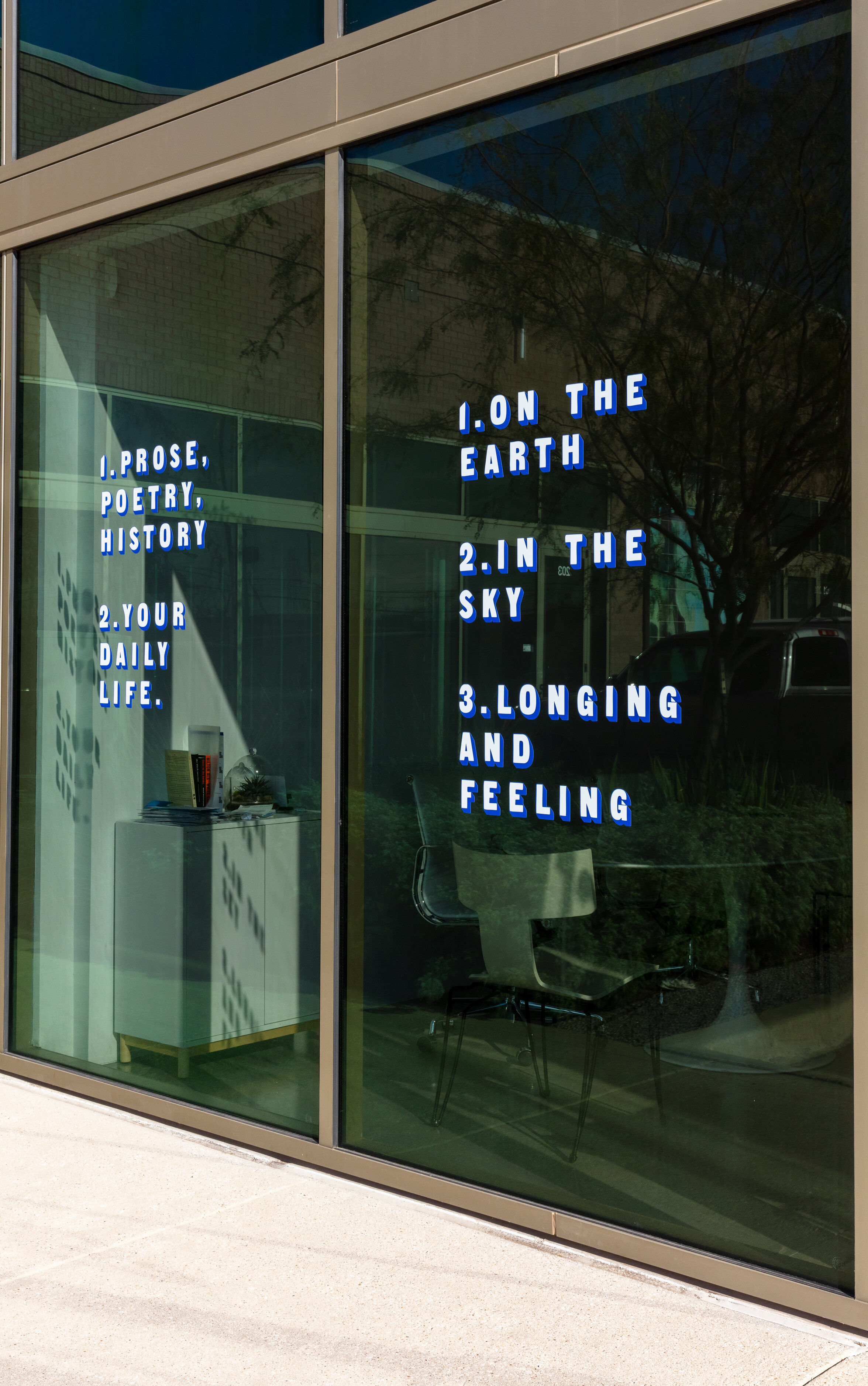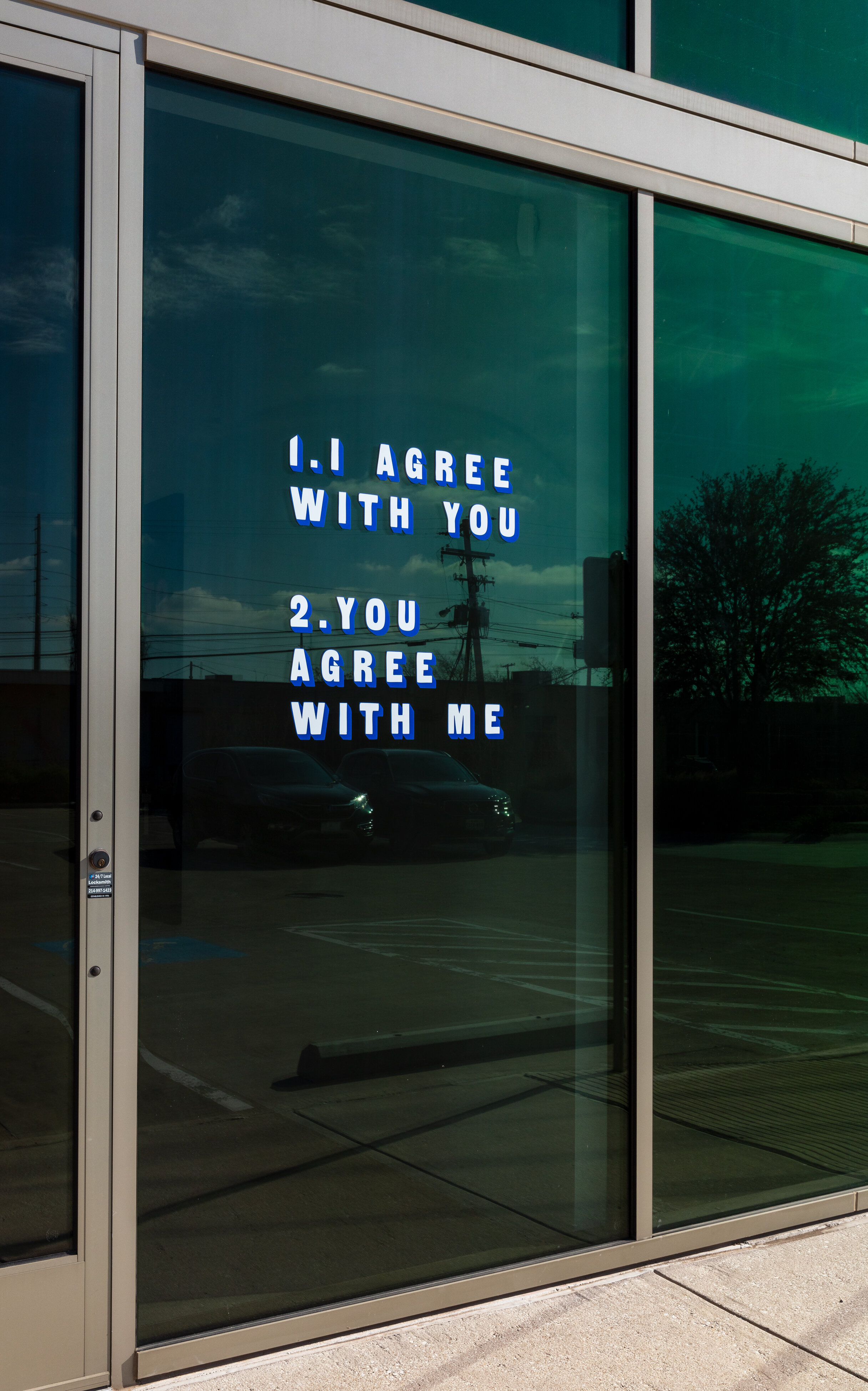 12.26 is pleased to present Just Seated Beside the Meaning, a new exhibition by Los Angeles-based artist Eve Fowler. This exhibition will feature four new paintings, a suite of collages and a vinyl installation on the gallery's windows. Fowler is one of the most significant artists of her generation, using art and language to disrupt and unsettle the dominant power structures that control much of the world around us. Through collage, photography, video and text-based practices, Fowler's recent works continue the artist's ten year- long engagement with the words of early 20th century queer icon Gertrude Stein.


Applying car paint on aluminum, Fowler's new paintings at 12.26 are visual explorations that continue to draw upon the language of Gertrude Stein. Pulling from Stein's expansive bibliography, Fowler chooses short, specific texts in order to address long standing cultural biases- specifically as they relate to gender politics and feminism. Through the application of bold color and the grand use of scale, Fowler pushes Stein's text out of its original book form and into the gallery space to physically disarm the viewer. Shiny and sleek in appearance, the artist's hand seems to be far removed from the process, stressing the significance of Stein's words.


In direct opposition to the lustrous paintings, the collages embrace an aestheticism of free association or automatic writing, a creative practice that Stein famously embraced. Almost in the vein and style of a quick ransom note, Fowler opens these same Stein books repeatedly and quickly extracts, cuts, and pastes a list of words or phases that resonate with her.

Eve Fowler (b. 1964, Philadelphia, PA) lives and works in Los Angeles, CA. A graduate of Temple University (BA, 1986), and Yale University (MFA, 1992), Fowler has had solo exhibitions at DCA, Scotland; Participant Inc, NY, ArtSpace, Sydney, Australia and Moran Moran, L.A.. Her work was included in Sites of Reason: A Selection of Recent Acquisitions at the Museum of Modern Art, New York, and in The Manifest Destiny Billboard Project organized by LAND, in 2014. Her book Anyone Telling Anything Is Telling That Thing was published by Printed Matter in September of 2013. Her second book, Hustlers, was published in May of 2014, by Capricious Publishing. Her work is included in the collections of the Los Angeles County Museum of Art; The Hammer Museum, Los Angeles; The Museum of Modern Art, New York; The Museum of Modern Art, San Francisco; The New Museum, New York; and The Smithsonian Institute, Washington, D.C. In addition to her studio practice, Fowler organizes Artist Curated Projects in Los Angeles. She is a recipient of a 2017 Art Matters grant and was a Radcliffe Institute Fellow (2019).