Brandon Thompson:
When You See Me, Make A Wish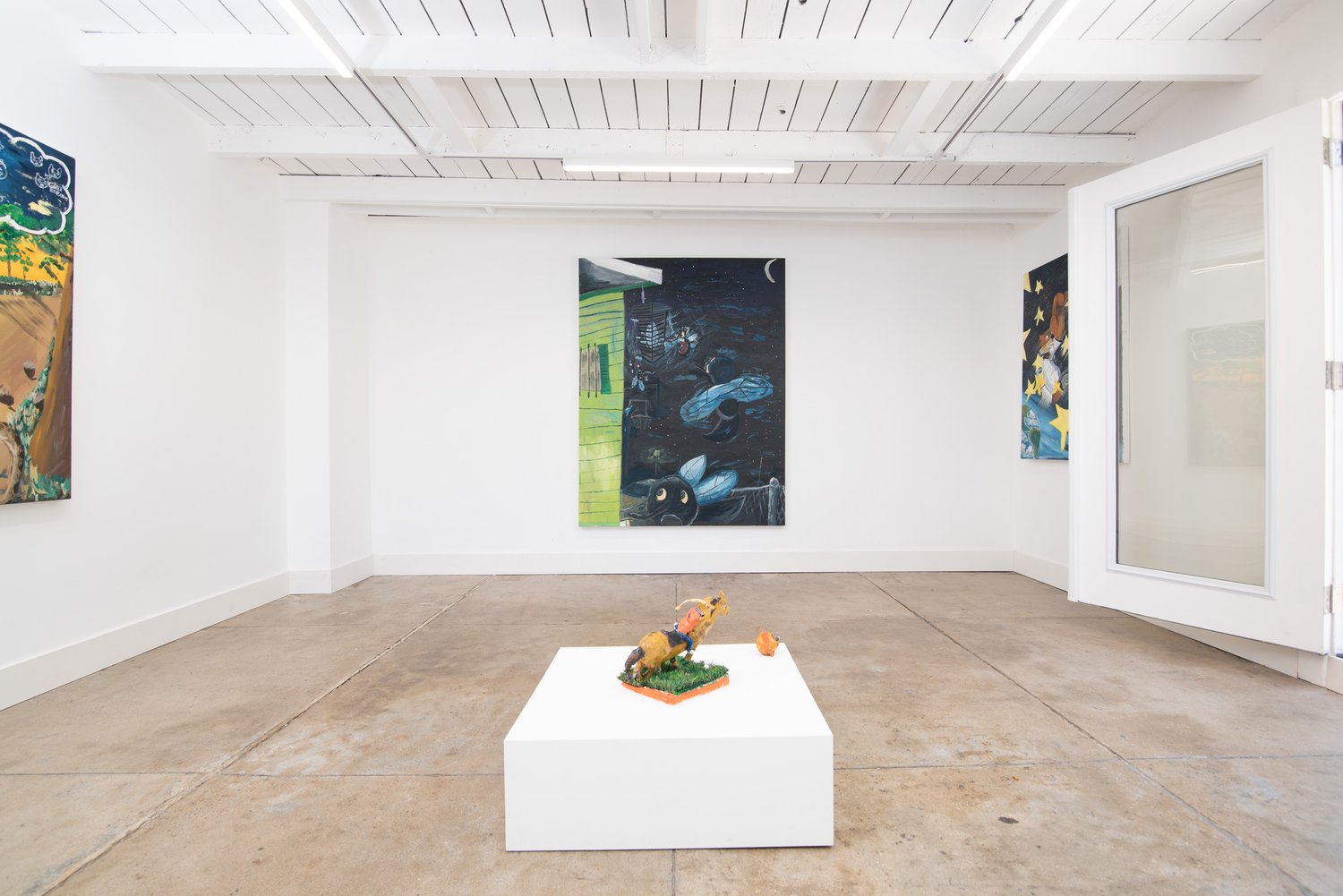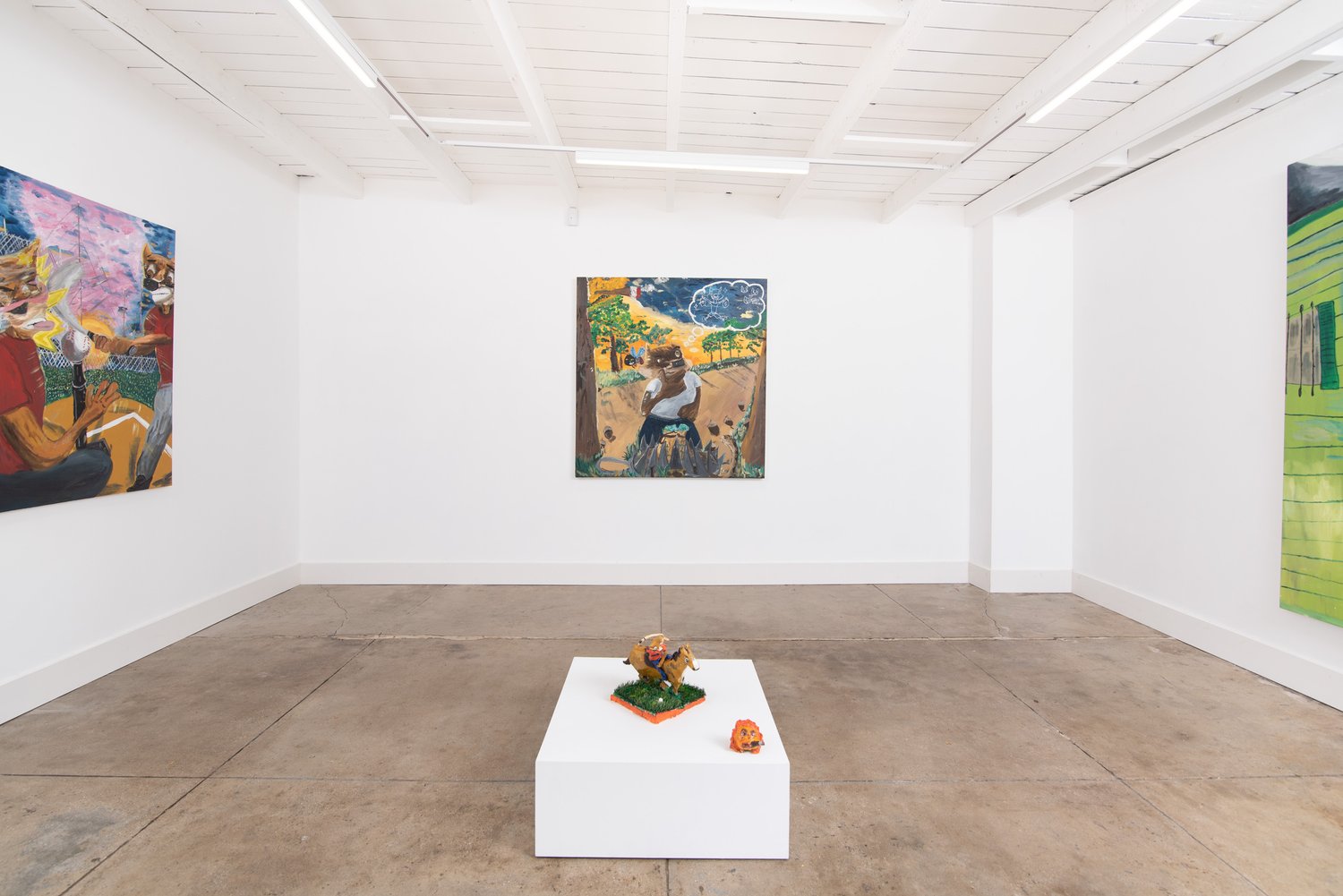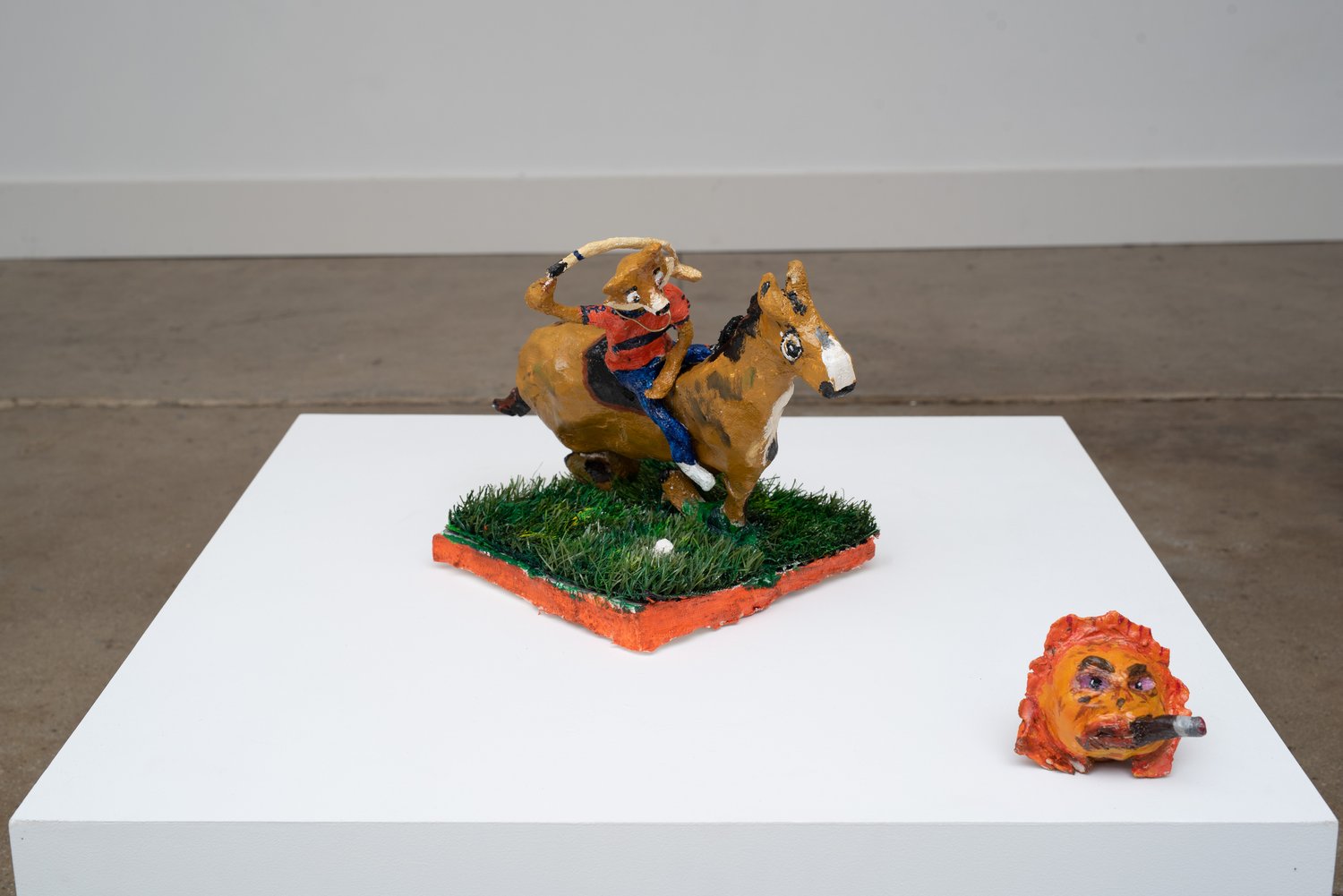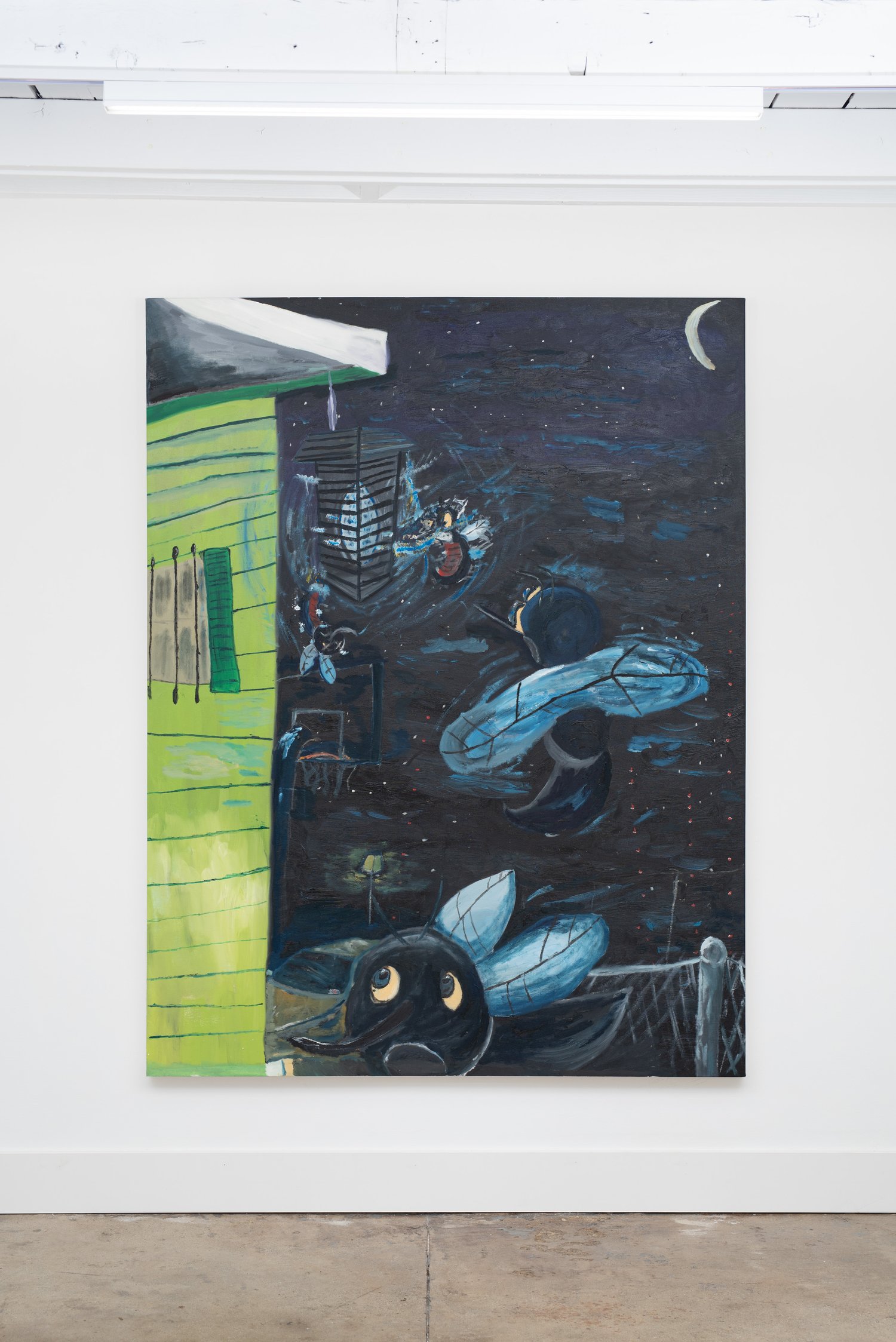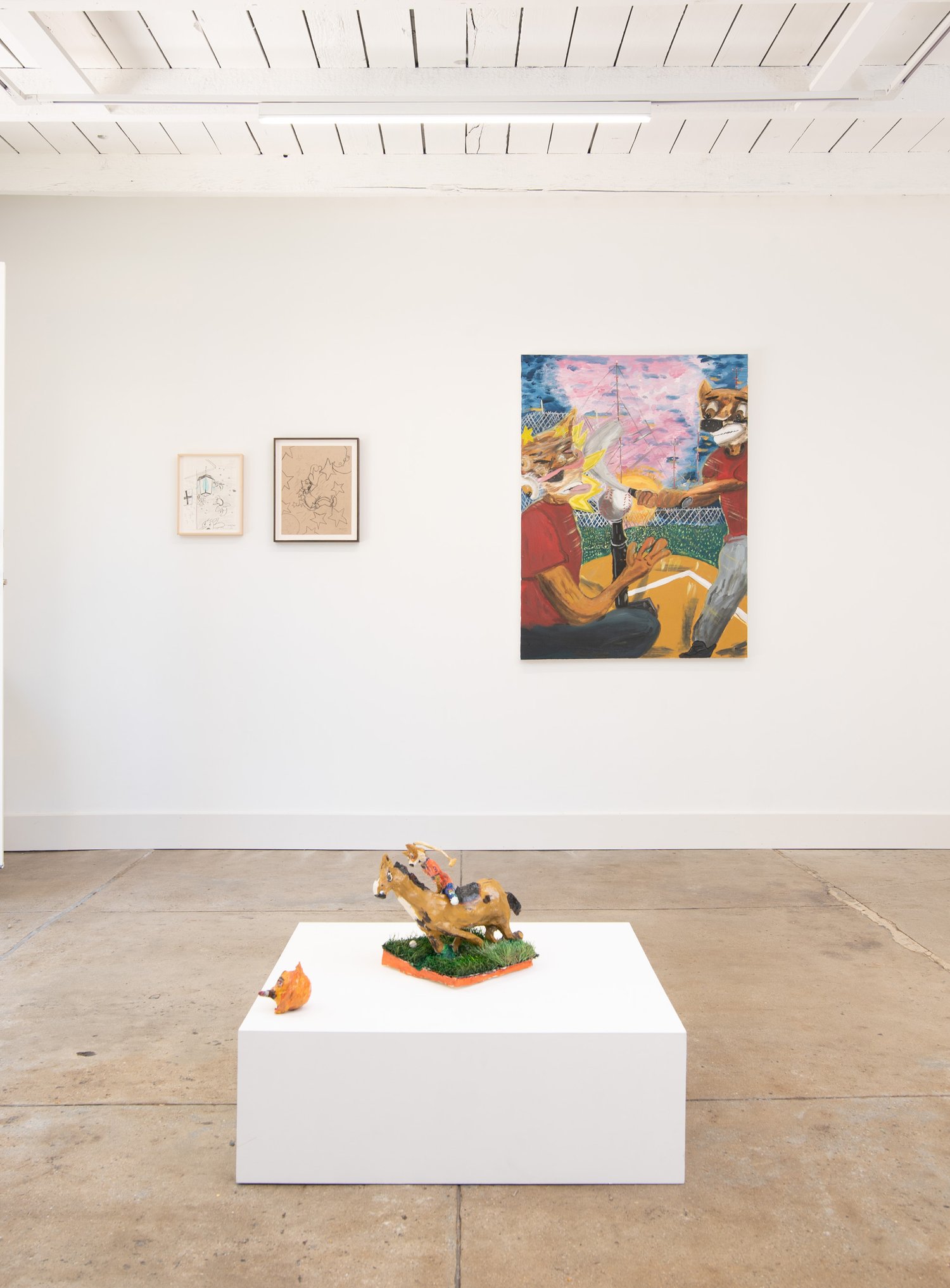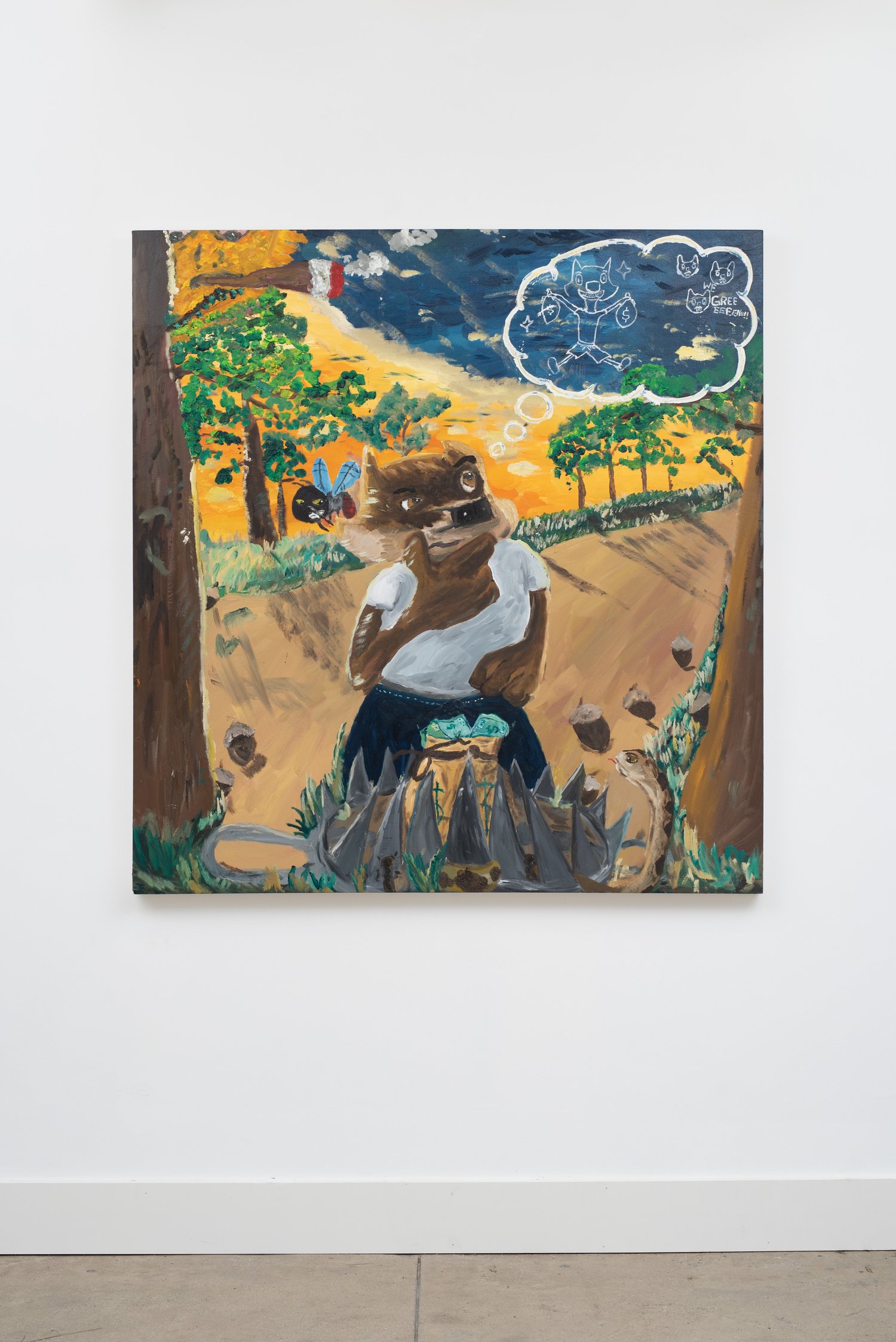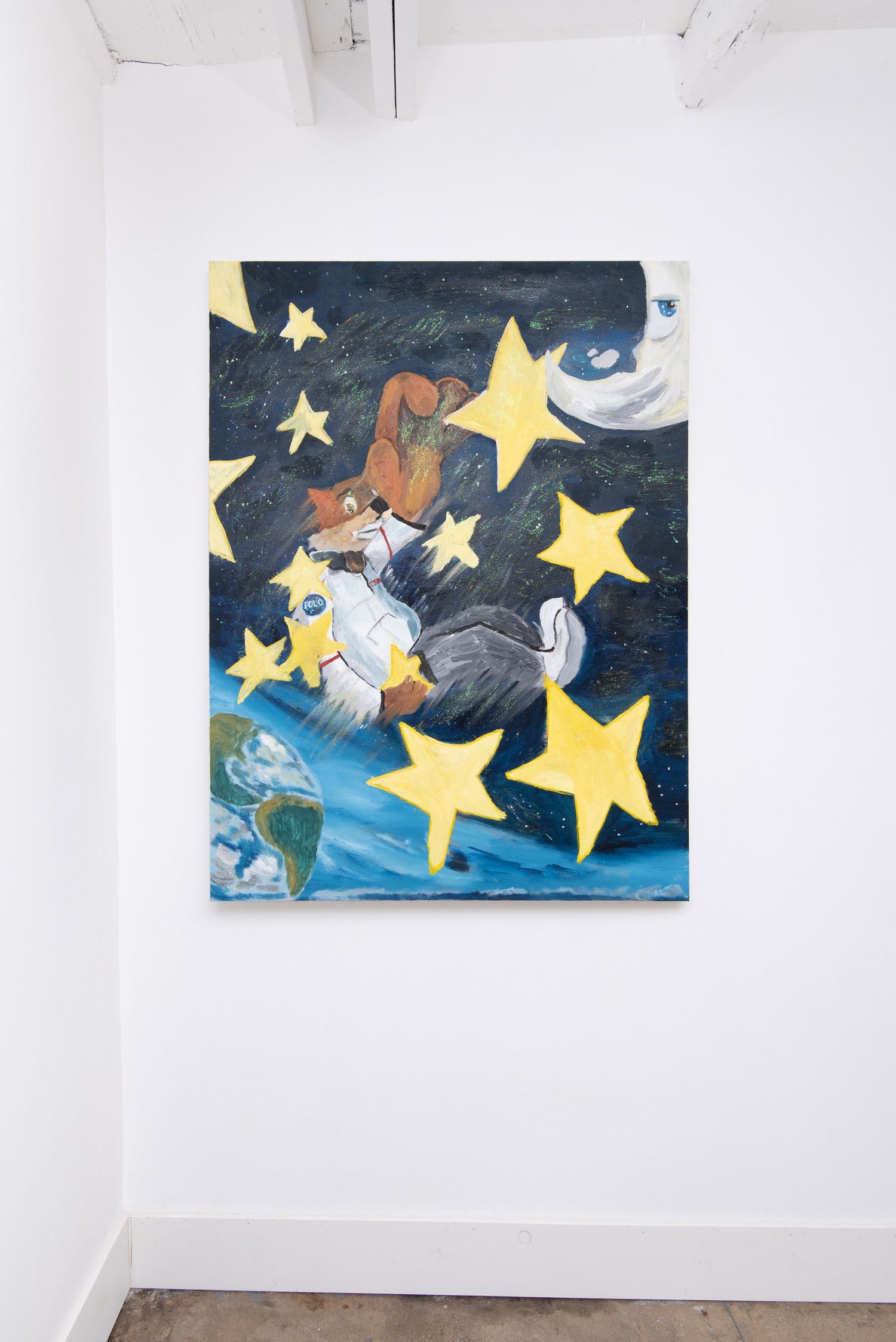 12.26 West is pleased to present When You See Me, Make A Wish, a solo exhibition featuring new works by Dallas-based artist, Brandon Thompson.

This new body of work incorporates Thompson's recurring cast of characters – each representing different voices present in his own internal dialogue. The central character – a fox – is Thompson himself, but the other characters also co-exist inside his head, vying for prominence. Inspired by his experiences growing up in the Texas suburb of Cedar Hill where summer is a sacred time of exploration and mischief for adolescent kids with a sense of longing for the freedom and fun that can only be associated with playing outdoors in the neighborhood.

Set at dusk or nighttime, Thompson offers his charismatic characters a slight reprieve from the day's blistering temperatures.

Thompson pulls from his own memories to convey a story, or a fable, to the viewer. The pieces are at once playful and nostalgic – transporting the viewer to a summer night on his grandmother's porch, a t-ball lesson gone awry, with a vibrant sunset enveloping the humorous (albeit painful) scene unfolding in the foreground or the relatable mosquito' whose inability to control its impulse to surrender to an iridescent porch zapper despite that fact that doing so might lead to its untimely demise.

Thompson continues manipulating the viewer's perspective, as well as capturing motion in his works. He also rallies against a traditional portraiture-style composition – always placing the viewer in a position to see the most action. In the painting, Missed The Moon Again But, Always Grab Few Stars On The Way Down, Thompson takes us all the way to the cosmos to witness his fox reaching for the moon, and pocketing a few stars along the way.

Brandon Thompson (b. Cedar Hill, 1992) is an artist currently living and working in Dallas, Texas. He earned his BA in Graphic Design from the University of Texas in Arlington in 2018. Selected exhibitions include Imma Shine REGARDLESS!, Pinnell Collection, Dallas, TX; Yea I Think I'm All That, Swim Gallery, San Francisco, CA; Broke Dem Boyz Off, PRP, Dallas, TX; Rising Stars 7, Oak Cliff Society of Fine Arts, Turner House, Dallas, TX; Everything's Gonna Be Alright Now, David Shelton Gallery, Houston, TX; and The Big T-Shirt Show, EX OVO, Dallas, TX. He was recently included in New American Paintings #144.