Masamitsu Shigeta: Reflections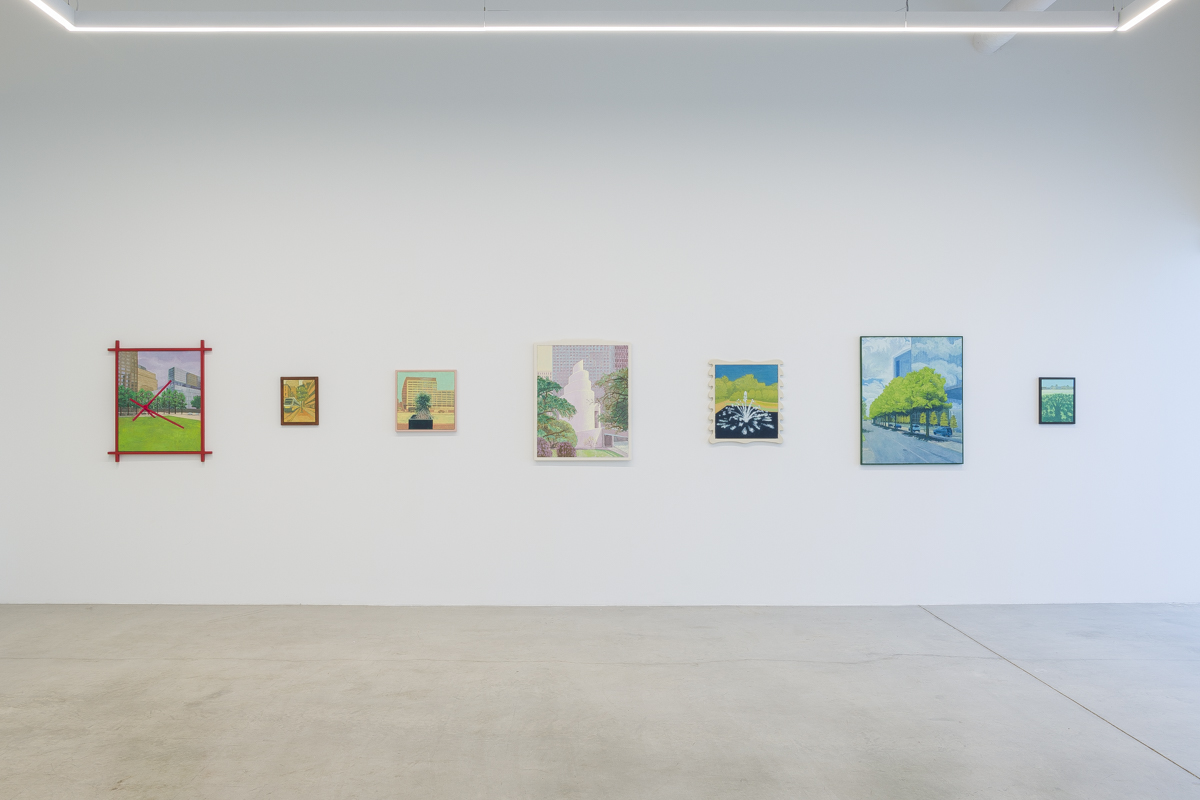 12.26 is thrilled to present Masamitsu Shigeta: Reflections. Transitioning from the avenues of New York City, Shigeta, turns his fervent gaze to the urban terrains of Dallas, Texas. In the spring of 2023, Shigeta spent a week in Dallas documenting and traversing the city's iconic landmarks and neighborhoods. Familiar imagery surrounding the Dallas Arts District, the Design District and downtown provide both a comforting sight and a unique perspective to those who live and have grown up in the area. Viewers that are unfamiliar with the Dallas area can appreciate its underlying beauty as Shigeta bequeaths his own lens of architectural nuances, landscaping artistry, and chiaroscuro of light and dark.

As Shigeta's paintings burgeon in scale and complexity, he challenges and deconstructs the canons of traditional painting. Shigeta masterfully blurs the delineation between painting and sculpture by sculpting his canvases and experimenting with innovative framing inspired by the landscapes he paints.

Reflections is an experience of Dallas through Shigeta's discerning eye, to reacquaint oneself with the city's sights and sounds, all while embracing an outsider's perspective.

Masamitsu Shigeta (b.1992, Tokyo, Japan) received his MFA from New York University (2022) and a BFA from the School of Visual Arts, New York, NY (2018). Recent solo exhibitions include Gaa Gallery, Cologne (2023); Tyler Park Presents, Los Angeles, CA (2022) and SITUATIONS, New York, NY (2022). Recent group exhibitions include The Hole, New York, NY (2023); Chinatown Soup Gallery, New York, NY (2022); The Landing, Los Angeles, CA (2021) and Tutu Gallery, Brooklyn, NY (2020), among others. Shigeta lives and works in New York, NY. In April 2023 the Dallas Museum of Art acquired a work by Shigeta through Dallas Art Fair acquisition Fund. This exhibition marks the artist's first solo show in Texas.