Aglaé Bassens: A Light Touch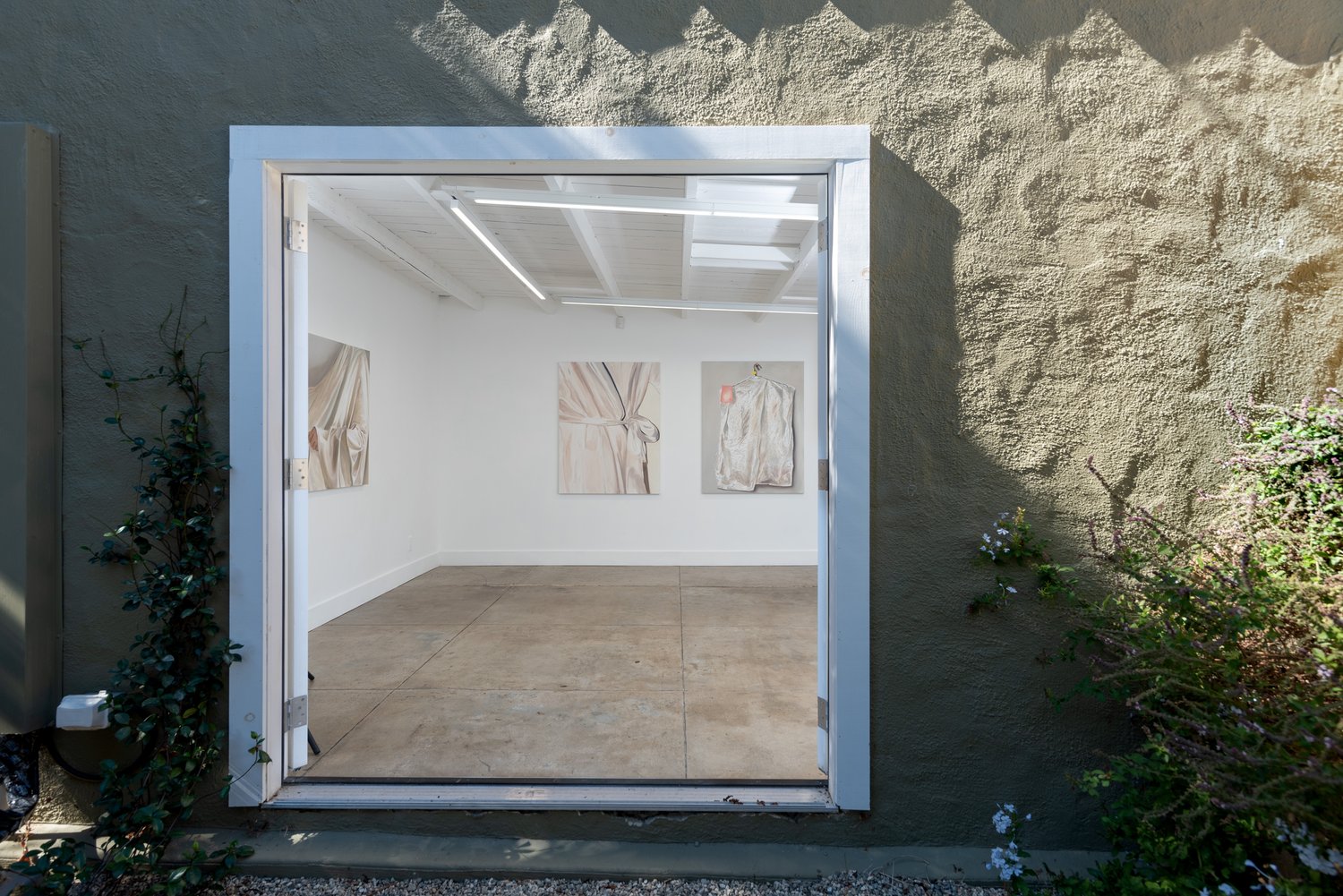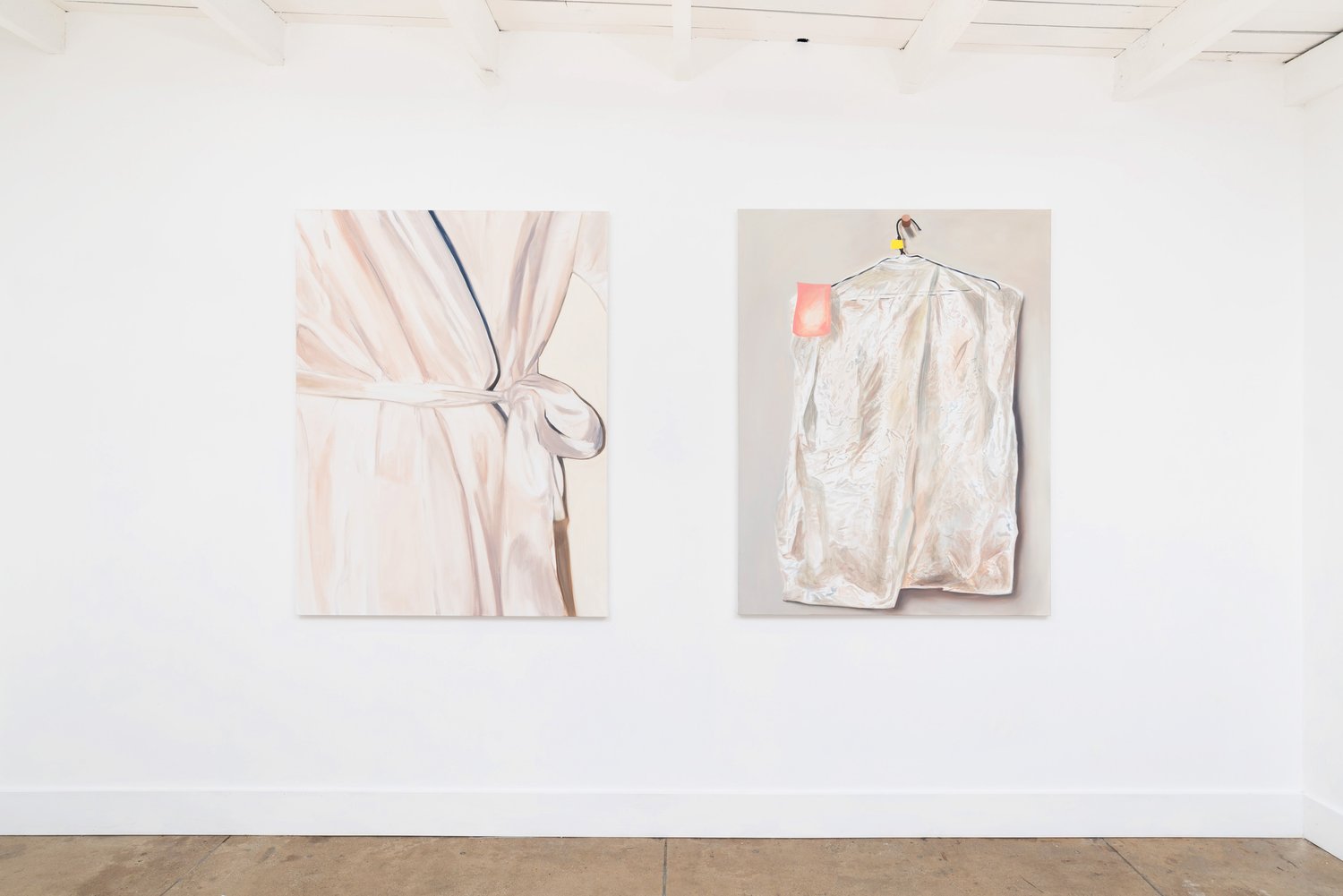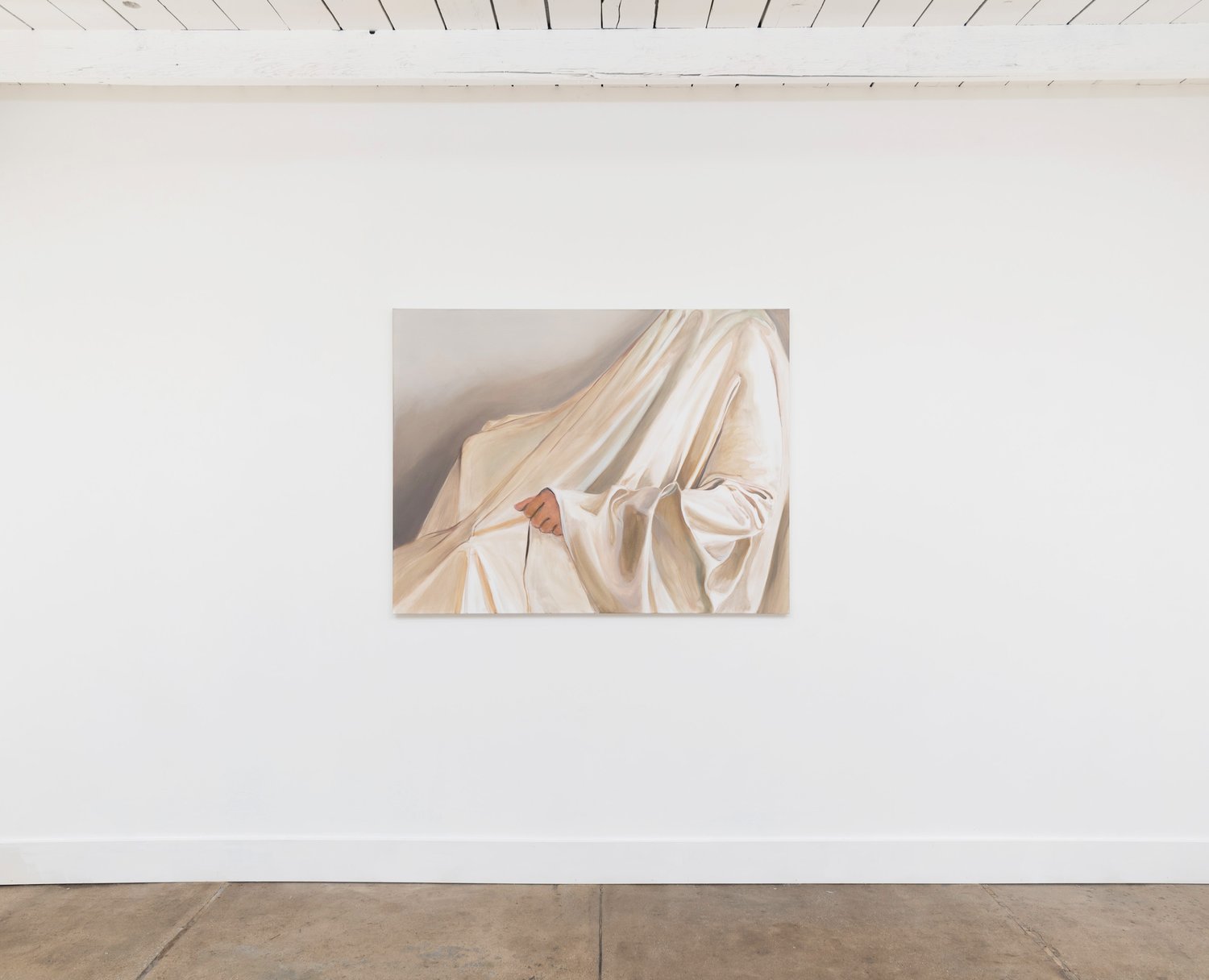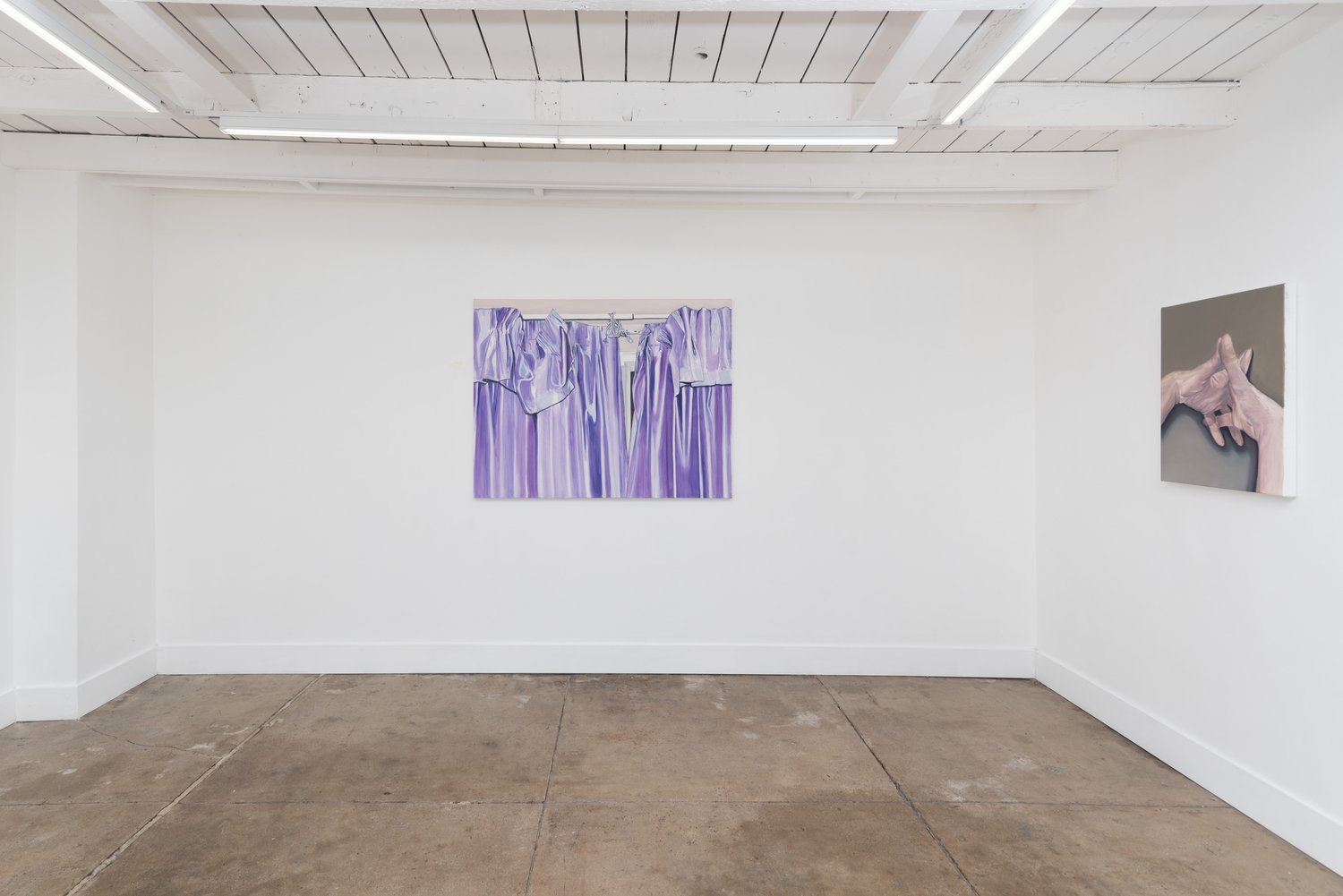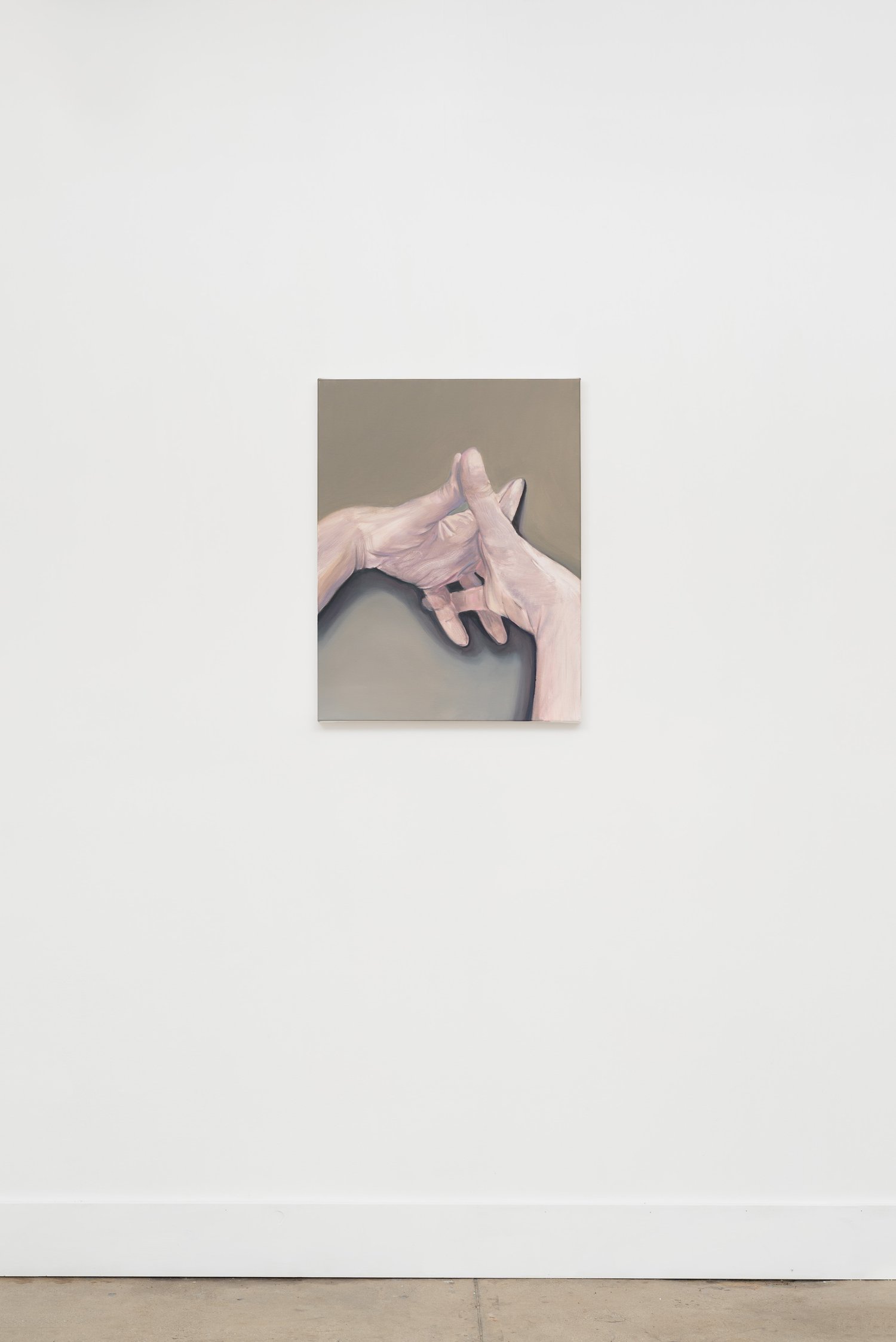 12.26 West is pleased to present A Light Touch, an exhibition of new paintings by Brooklyn-based artist Aglaé Bassens. Referencing both humorously mundane motifs and the loose handling of paint, the phrase, a light touch, evokes the ordinary and attempts to reframe it, inviting the viewer to reimagine and rediscover everyday sights.

In this exhibition, various textiles drape, wrap, and hang, simultaneously concealing and revealing the subject of the painting. The fluidity of the painted fabric, catching the light as it gathers and bunches up, mimics the consistency of paint itself.

The uniformity of the fabric creates a leveling of value without hierarchy: trash bags are as worthy of the viewer's gaze as are the folds of a luxurious, silk robe; a simple barber's cape takes on an almost religious quality. The hands In Just Pointing Out are joined together and pointed at a wall, as though encouraging us to see something where there appears to be nothing to see at all.

Aglaé Bassens (b. 1986, Belgium) earned her BA in Fine Art from the Ruskin School of Drawing and Fine Art, Oxford University (2007) and an MFA in Fine Art Painting from the Slade School of Fine Art, London (2011). Solo exhibitions include: Hesse Flatow, New York (2022); 12.26, Dallas, TX (2021); Nars Foundation, Brooklyn (2018); and Cabin Gallery London (2016). Recent group shows include: The Valley, Taos (2022); Workplace Gallery, London (2021); Heaven Gallery, Chicago (2020); Newington Gallery, London (2019); Central Park Gallery, Los Angeles (2019); The Java Project, Brooklyn (2017); Contemporary British Painting Prize, London (2016); Museum of Deinze, Belgium (2014); Saatchi Gallery, London (2013); and Jerwood Drawing Prize, London (2012). Her work is in the permanent collection of the ICA Miami. Bassens lives and works in Brooklyn, NY.