Fernanda Mello: Boundless Little Darkness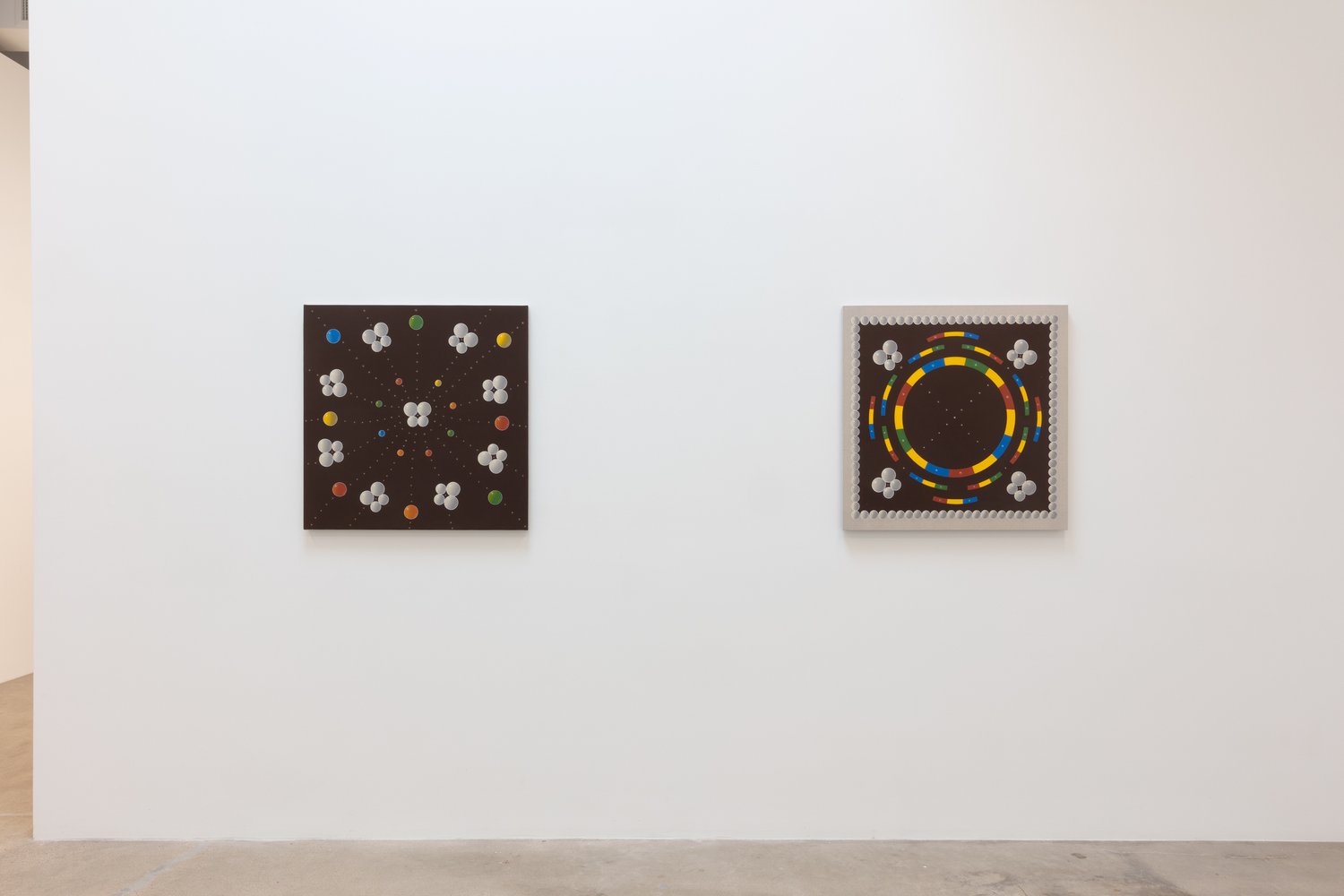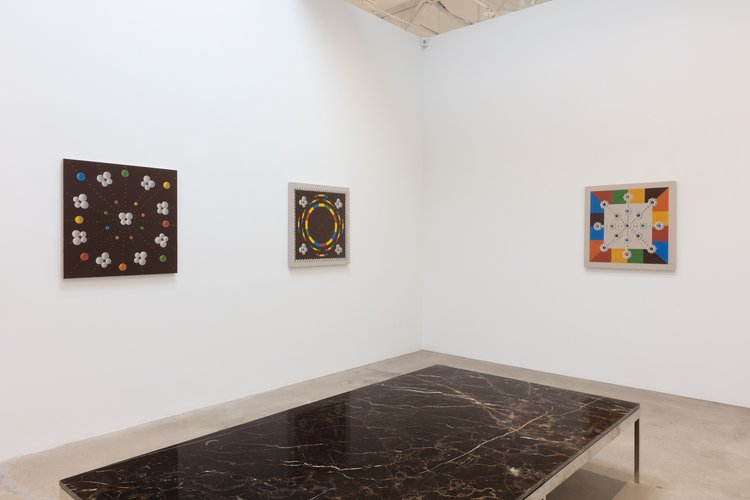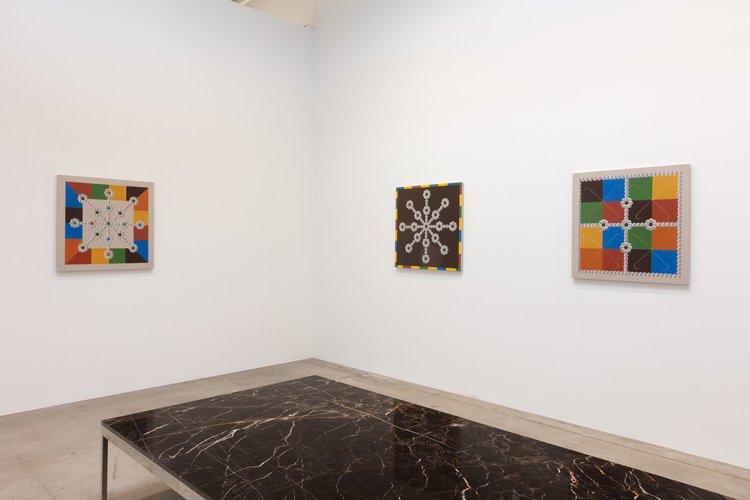 "The darkness is the mother of it all. The whole universe. The mother is the mystery that nurtures us when we rest, when we die, and when we see our own darkness. Without darkness we cannot see ourselves, our own inner light. The dark is present and is more strong than the daylight."
12.26 is pleased to present
Boundless Little Darkness
, a new series of paintings by Fernanda Mello.
Examining darkness as a creative and regenerative force, Mello skillfully deconstructs the Western philosophical dichotomy that separates darkness and light. Instead, Mello embraces the Indigenous perspective, which regards darkness as the fountainhead of life and an indispensable component of our existence.
In this exhibition, Mello draws inspiration from the teachings of Carlos Pápá Tupi Guaraní, a revered Indigenous spiritual leader hailing from the Mbyá Guaraní people. His profound insights accentuate the importance of darkness as the origin of the universe, serving as a nurturing and purifying presence within and around us. With these teachings in mind, Mello expertly captures the essence of The Immeasurable, or Dark Energy—a concept that surpasses physical dimensions, simultaneously embodying the infinite and the intimate.
Utilizing geometric and organic forms, Mello invites viewers to venture into the unseen, interconnected world that pervades our inner beings and the cosmos. Boundless Little Darkness is an illuminating and transformative odyssey, revealing the sublime beauty, potency, and enigma of darkness as a life-enhancing force.
Fernanda Mello (b.1988, Cacoal, Rondônia, Brazil) is a self-taught artist who lives and works in Newburgh, New York. Her upbringing in the Amazon region of Brazil began a deeply personal search as an artist to share her enthusiasm for indigenous narratives that are highly sophisticated and intertwined with every aspect of life in the natural world. In her work, Mello explores concepts of origin and interconnectivity, meditating on ecological cycles of life and death while she meticulously paints shapes that can be read as cellular organisms, celestial orbs, chains of beads, pearls, or shells. With constantly changing shapes, colors, temperatures, waves and tides, these meditative geometries reflect ancestral values in a process of decolonization of the subconscious, and hold space as symbols of protection of indigenous traditions and ecological systems. She is represented by The Valley, Taos, NM.