Lee Maxey: In Case of Fire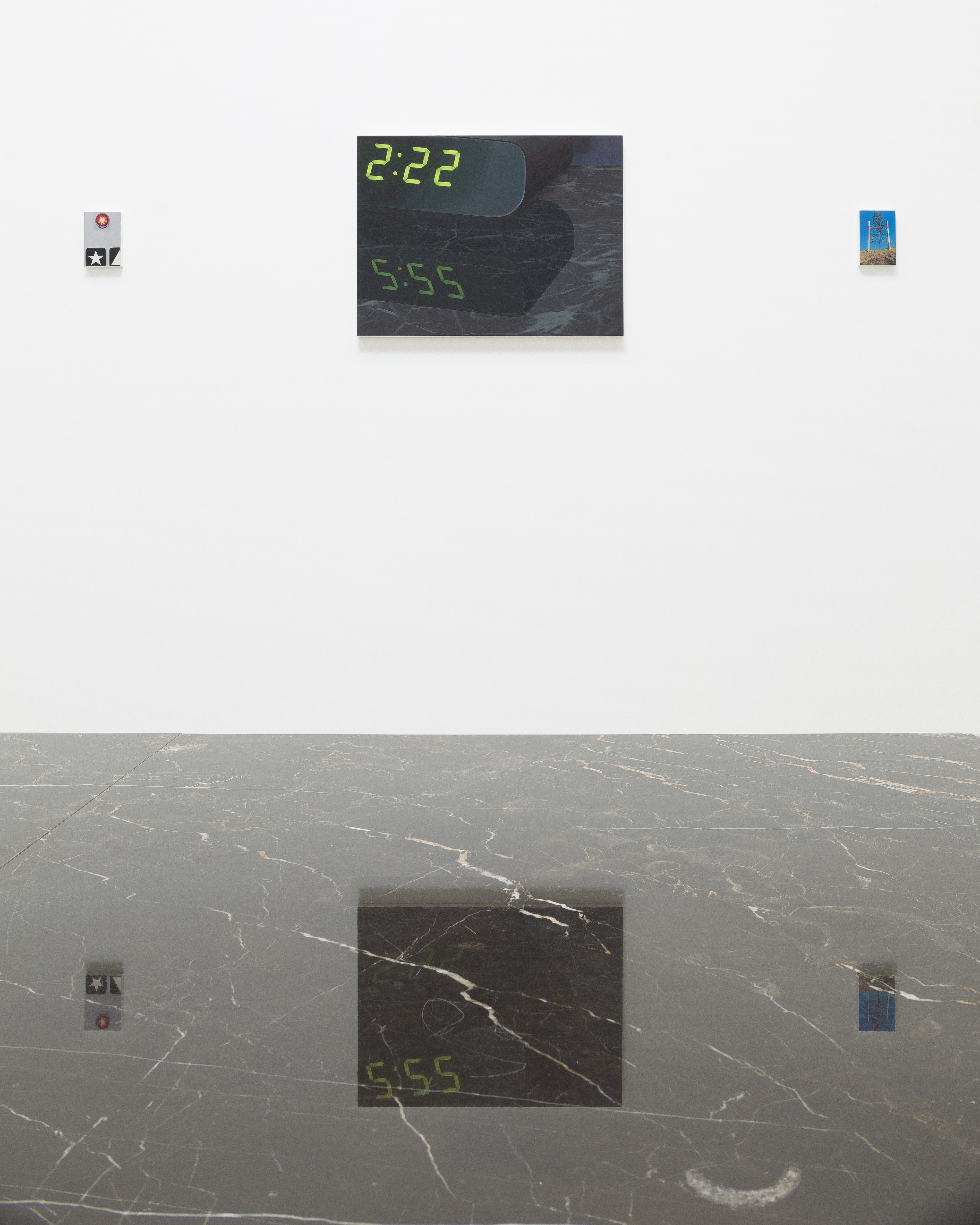 12.26 is pleased to present, In Case of Fire, a series of new paintings by Brooklyn-based artist Lee Maxey. Working primarily on a small scale, Maxey's miniature paintings explore the extraordinary urge of the mind to derive meaning from the mundane. Many of Maxey's compositions place the subject at or close to the center of the picture plane, giving the subjects a weighty, iconic importance. In this presentation they resemble spiritual images, much like Kasimir Malevich's non-objective, seminal painting The Black Square.

Beneath the surface, a potent undertone of anxiety looms, akin to the restless ticking of a clock in anticipation or the dread of unchanging circumstances. Some paintings capture the eerie, haunting stillness of time, while others unveil its duality, beautifully portraying both the tangible and its reflection. This exploration with temporality offers viewers a chance to witness the simple yet meaningful facets of existence.

Maxey's capacity for creating atmospheres is profound. From evoking sensations of claustrophobia to exuding dominance, each piece is a testament to Maxey's ability to manipulate space and light to dictate emotional resonance. Notably, the reoccurring fervent red seen in many works serves as both a beacon of warmth and an elemental reminder of our inherent bond with fire's glow and ferocity.

With celestial inspirations, hints of invented constellations, and poignant uses of color, In Case of Fire beckons viewers to lose themselves in the vastness of the night sky and mediate on how we craft meaning—whether they inspire awe, fear, or beauty—from the world around us.

Lee Maxey (b. 1988, Arkansas) received her MFA from Boston University (2016) and her BFA from the University of Central Arkansas (2011). Recent Solo and two-person exhibitions include: Yutaka Kikutake Gallery, Tokyo (2023); Olympia, New York, NY (2021) and the artist-run space Hercules Art/Studio Program (2019). Recent group shows include Able Baker Contemporary, Portland, ME (2021); The Bureau of General Services: Queer Division, New York, NY (201), among others. A solo presentation of Lee's work at NADA Miami 2022 was selected for the Curatorial Spotlight by Joeonna Bellorado-Samuels. Maxey was an Artist in Residence at the Fire Island Artist Residency and the Hercules Studio/Art Program. Maxey lives and works in Brooklyn, NY and teaches painting at Brooklyn College. This exhibition marks the artist's first solo show in Texas.