J.A Feng: Low Slung and Far Flung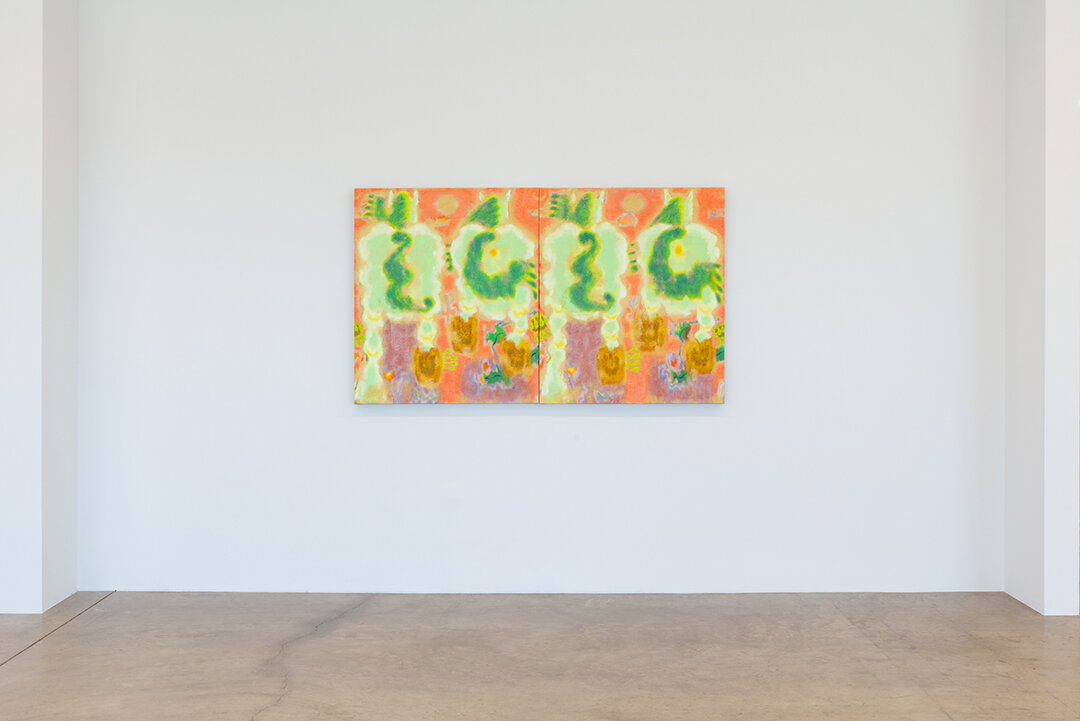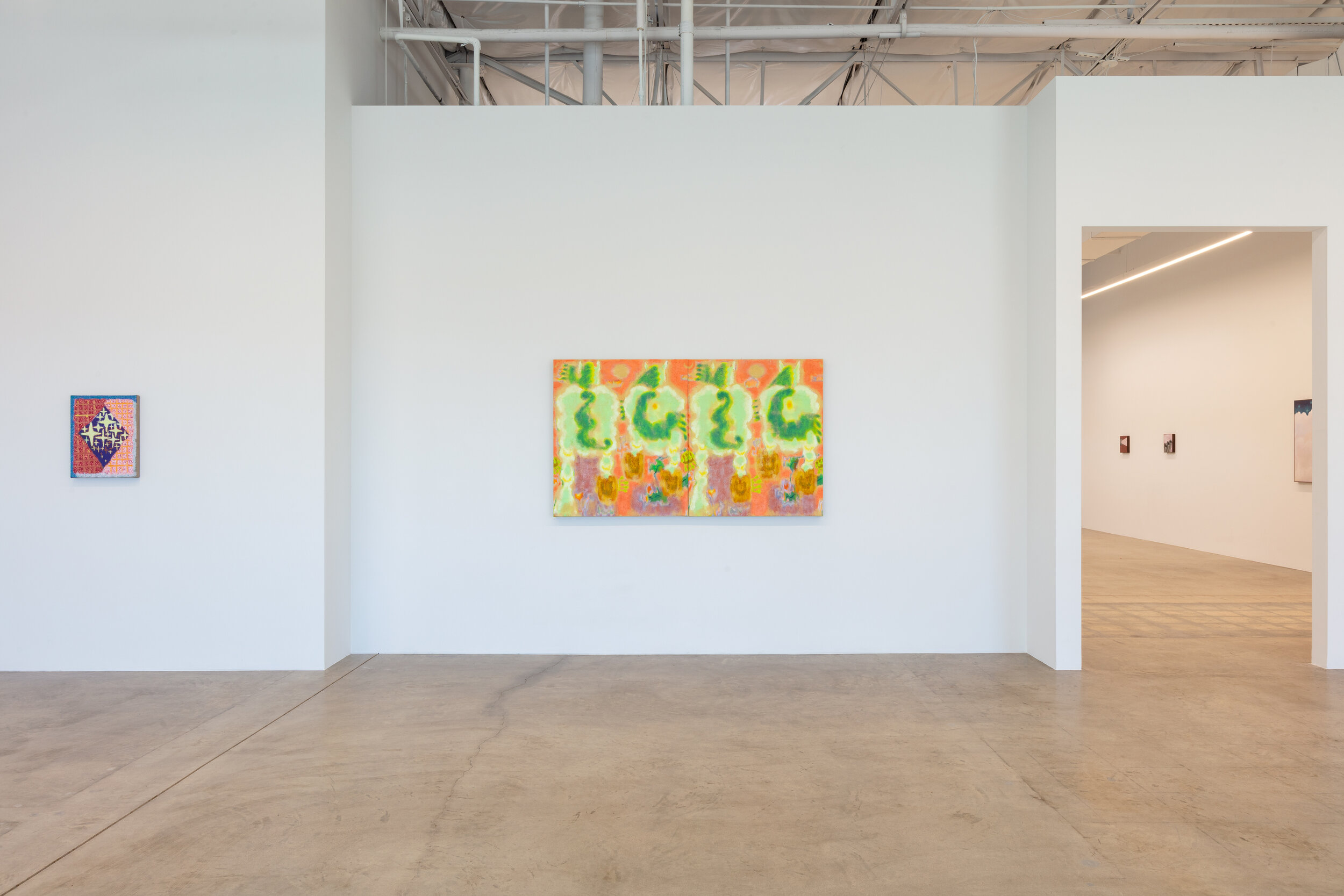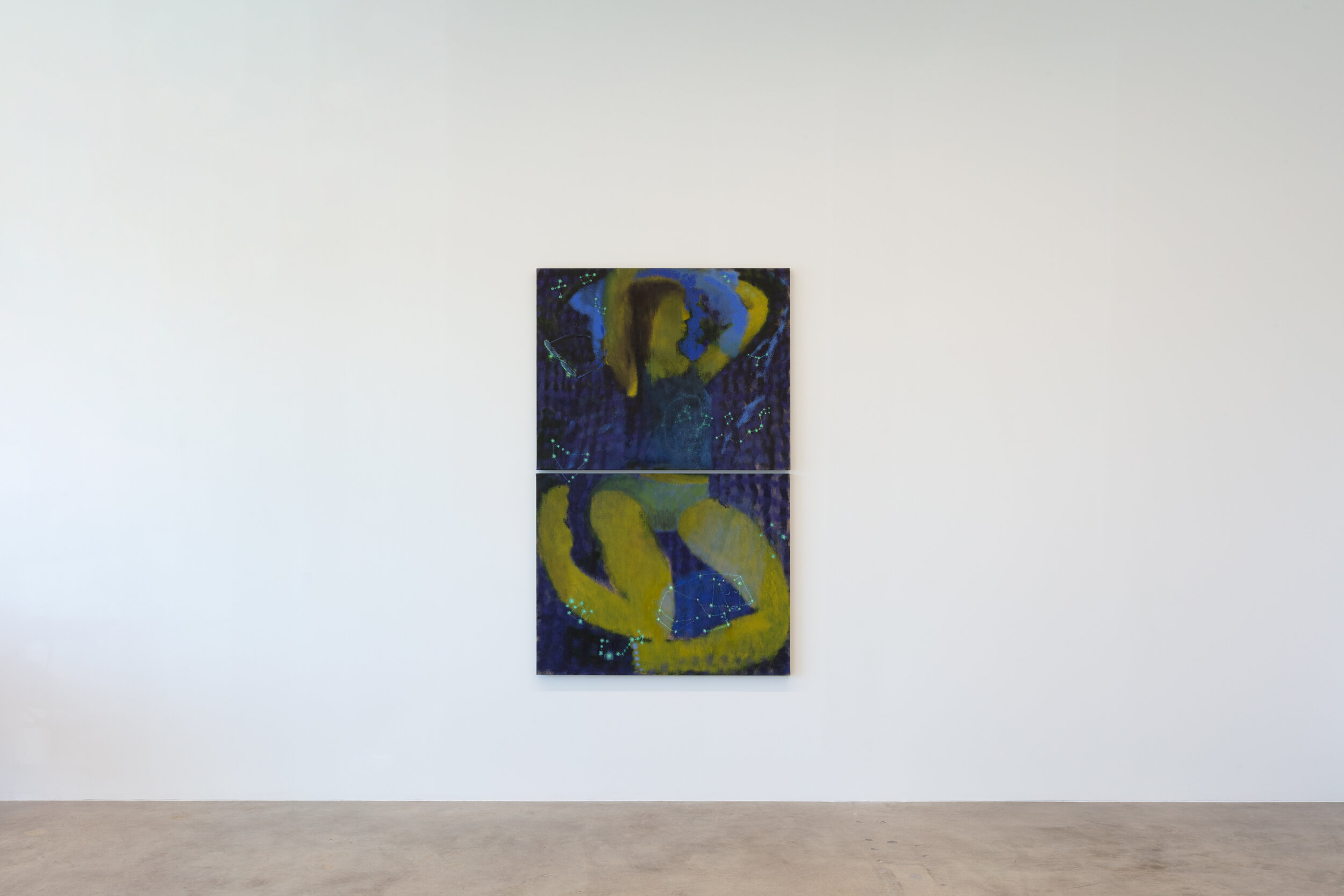 12.26 is thrilled to announce J.A. Feng's first solo exhibition with the gallery, Low-Slung and Far-Flung. Feng carefully constructs emotional narratives of transformation, vulnerability, and humor by relating a personal mythology to universal archetypes of the human condition and vice versa.

Through the use of sketches or marks suggestive of forms and spaces, the paintings begin with only half a road map, leaving room for the unexpected to enter. The working period of a painting spans months or even years. During that time an open-ended and often diaristic narrative emerges. The development of the imagery pulls from disparate sources: the rhythms of urban life, nature outings, memory, news, found objects, the cosmos, art history, architecture, cartoons etc. The seemingly mundane, such as the pattern of cracks in the wall of a subway station, the intense blue color of an appointment card, or the appearance of clouds on a Saturday afternoon could steer the direction of a painting. The materiality of the painted surface progresses in tandem with the emerging imagery. Working solely additively, the accretion of countless layers of painted imagery that have been buried tells their own story.

Recurring feminine forms occupy the psychologically charged spaces, at times themselves existing as nebulous, emotional spaces. Colorful, shimmering and quivering in appearance, these permeable forms settle in a state somewhere between instability and transcendence. Color shifts hint at the invisible, the energy and greater forces that make up the deep patterns of human life.

J.A. Feng (b. 1982, Champaign, IL) lives and works in Brooklyn, NY. She received her MFA from Boston University in 2015 and completed a residency at the Skowhegan School of Painting and Sculpture in 2016.