Johanna Jackson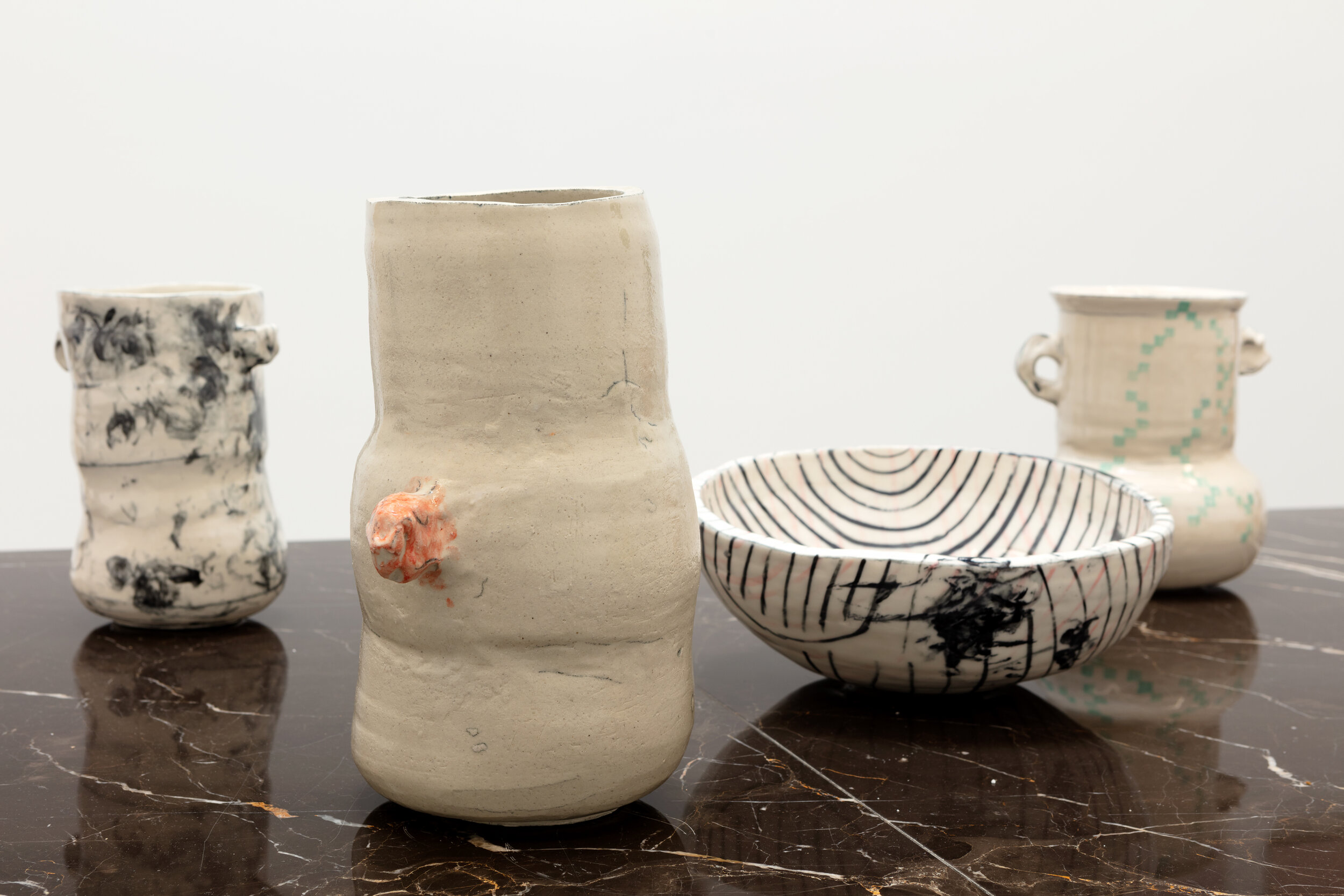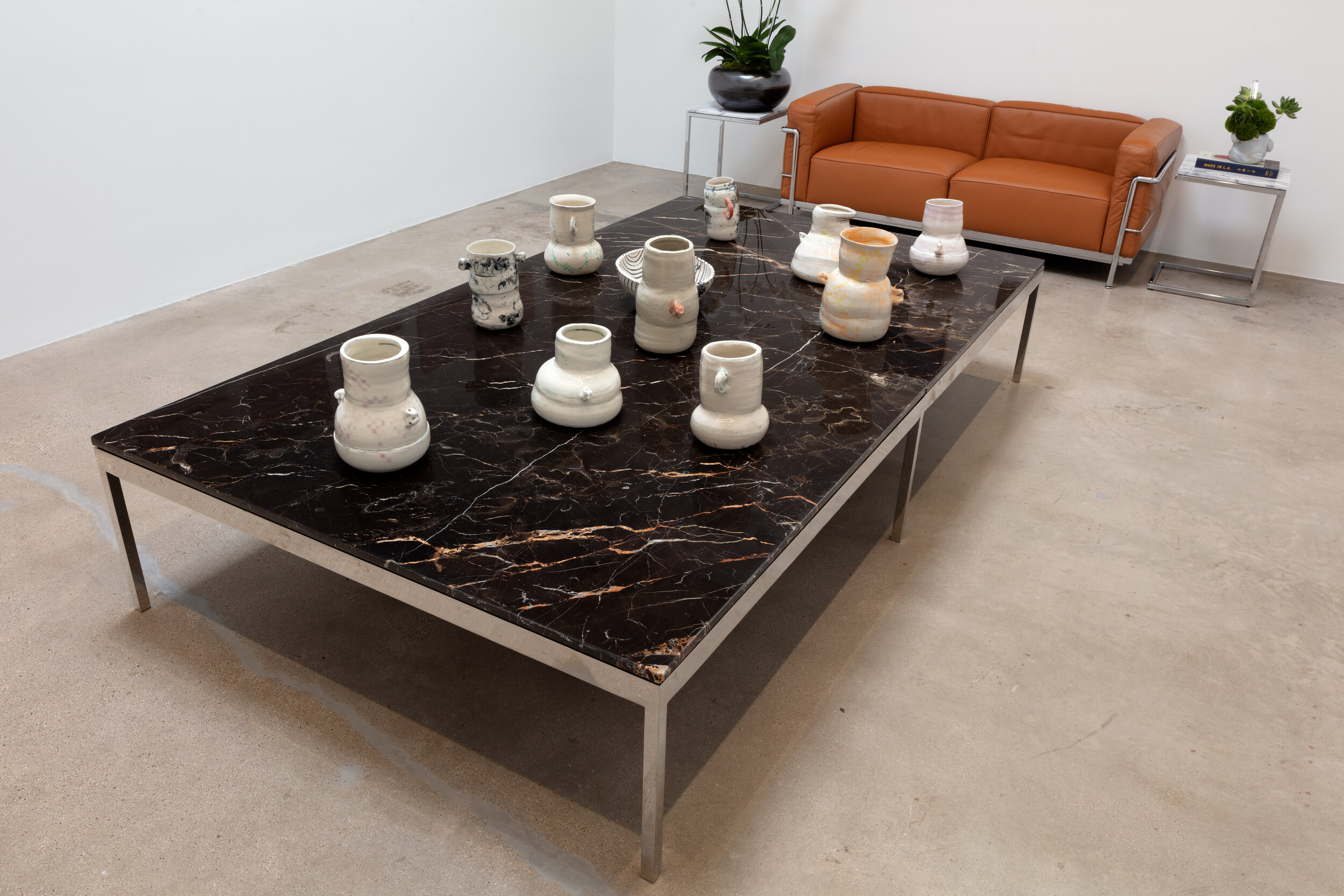 12.26 is pleased to present a new series of ceramics by Portland-based artist Johanna Jackson. Jackson's work will be on display in the Viewing Room on the gallery's "Table," which serves as an alternative space within the traditional white box gallery.

Jackson's new body of work, like many of her ceramics, are interactive objects. These objects, or "vessels," as the artist likes to call them, are meant to be picked up and used in daily life. Jackson's forms, although utilitarian, feel precarious and suggest the possibility that they might be alive or at least perhaps conscious of their creation. Jackson describes feeling personally possessed by the medium, with her fingernails growing in spirals from sitting at the wheel. The artist asks herself: who's creating whom?

Johanna Jackson (b. 1972, Springfield, MA) currently lives and works in Portland, Oregon. Her work has been the subject of numerous solo and two-person exhibitions including: Adams and Ollman, Portland; CANADA, New York; the Journal Gallery, Brooklyn; Human Resources, Los Angeles; Portland Museum of Modern Art, Oregon; and a video commission for the Museum of Contemporary Art in Los Angeles. Additionally, her work resides in the permanent collections of The Hammer, Los Angeles; The Portland Museum of Art, The Henry Museum, Seattle and the SFMOMA, San Francisco.