The Armory Show, 2022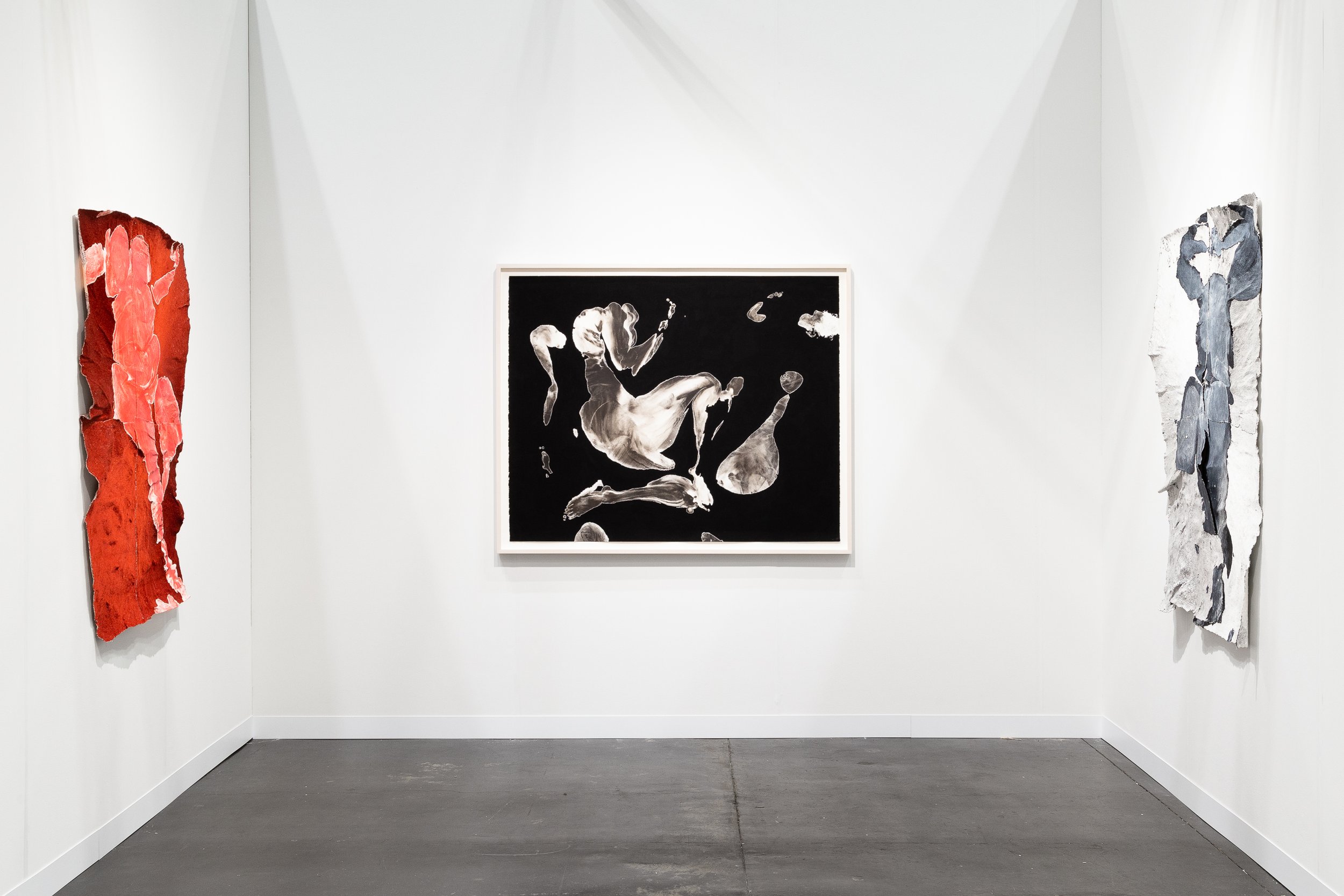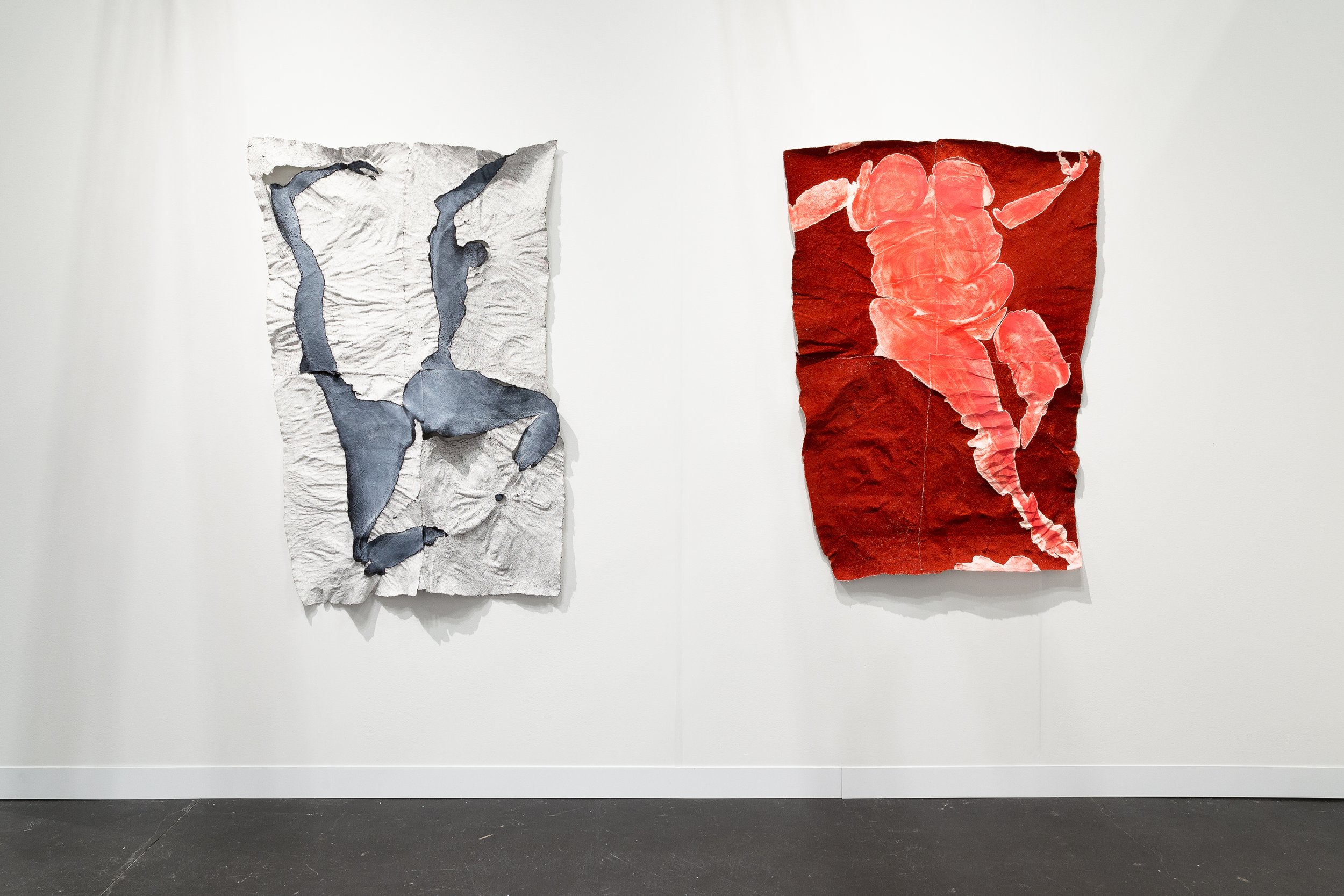 09.09.22 - 09.11.22


For The Armory Show in 2022, 12.26 presented a solo presentation by Ghanaian- British artist Kesewa Aboah. For this presentation, Aboah created new large-scale multimedia works that explore identity, process and the female form.

Aboah's practice has a heavy focus on process; modernizing traditional techniques of embroidery and body imprinting to create bold, colorful and often haunting versions of 20th century tapestry. Her unconventional use of thread and paper relinquishes her control of the way in which the bodies take form, allowing each work a personal narrative in both physicality and concept.

The artist will typically use herself or the figure of a loved one as a tool to apply paint. Hours of untamed precision distorts her figures, realigns their limbs, rebirths their body, leaving a fragmented tribute to what once was. Each embroidered painting is a love letter and celebration of a woman, sister, friend.

Aboah completed her BA in Fine Arts at the School of Visual Arts, New York in 2017. Group shows include Bold, Black & British, Christie's London, curated by Aindrea Emelife and IRL (in real life), Timothy Taylor Gallery, London. She lives and works in London, England.